2021.04.12 News
Notice of Price Revision
---
Thank you for your loyal patronage of Sugii Bee Garden.
As the cost of raw materials and delivery rise, we have tried our best to keep our prices as it is, but we shall be revising the price of the products "Honey Sesame Karinto" and "Honey Wormwood Soap" as follows, to be applied to orders from May 1, 2021 and beyond.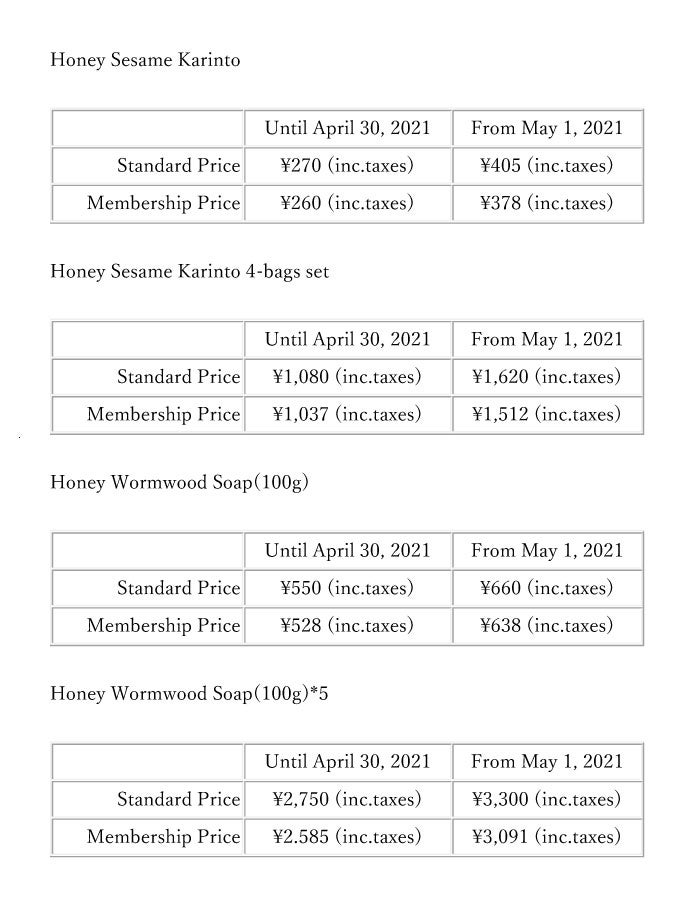 We greatly appreciate your understanding on our coporation's circumstances. Please note that there will be no changes to the product itself.
Thank you for your understanding, and we promise to continue improving our services to satisfy your needs.