Special Collection of Disaster Emergency Supplies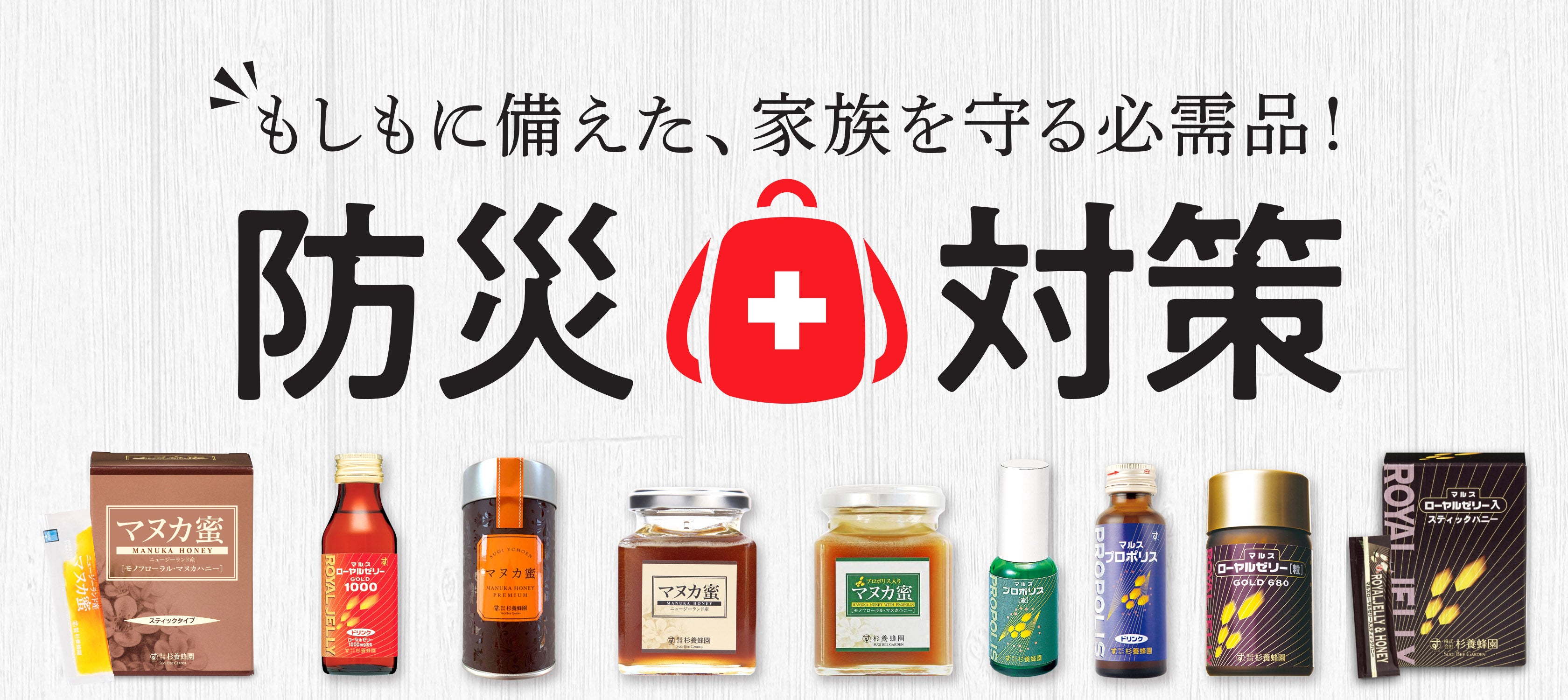 Emergency supplies to prepare for natural disasters which can happen at any time
Honey is digested quickly by the body and has powerful healing properties! It also has a long shelf life and is perfect as emergency supplies.
For those who are worried about the 3 C's in emergency shelters, we recommend "propolis" which protects bee hives from bacteria.
Take this great opportunity to add "honey" to your list of emergency supplies.