MITSUBACHI COSME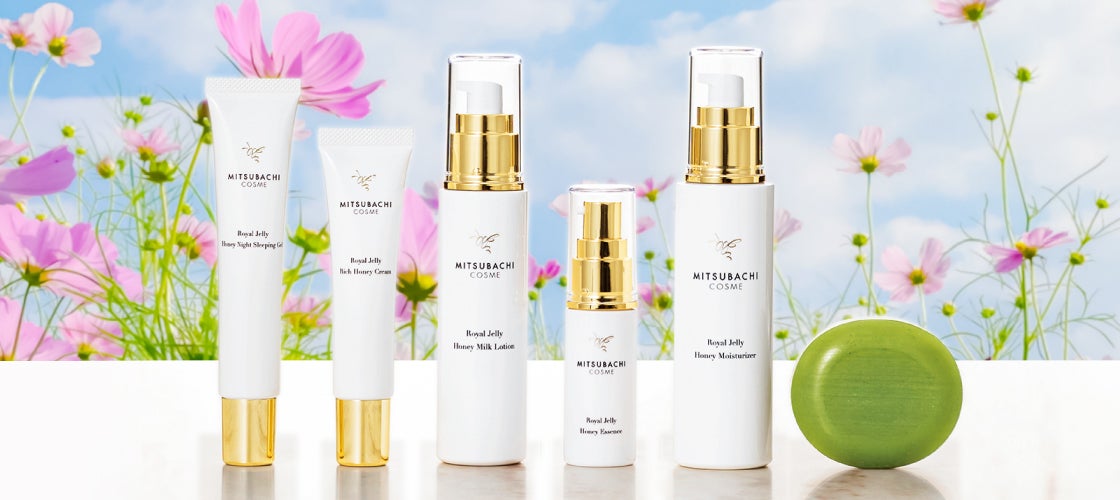 The power of honey for aging care*.
*Aging care refers to skin care tailored to ageHigh-quality "Royal Jelly" and "Honey" is used in all items for luxurious skin care.
Carefully made with plenty of royal jelly and components derived from honey.
Protection from summer UV rays with "MITSUBACHI COSME".
Wash, moisturize, and protect. Take proper care of your skin with this 4 item set for clear skin.
Just rub it on your skin before sleeping and get firm, tighter-looking skin the next morning.
Comes with the extremely popular Cinderella Overnight face mask as a gift!
Promotion period: 16th August, 2021 ~ 31th October, 2021

MITSUBACHI COSME Essence nourishes sensitive skin damaged by UV rays.
Royal jelly extract and honey ingredients work on the skin exposed to UV rays to soften and moisturize.

"MITSUBACHI COSME" made with high quality royal jelly and honey will come with a special bonus.
Promotion period: 16th August, 2021 ~ 31th October, 2021