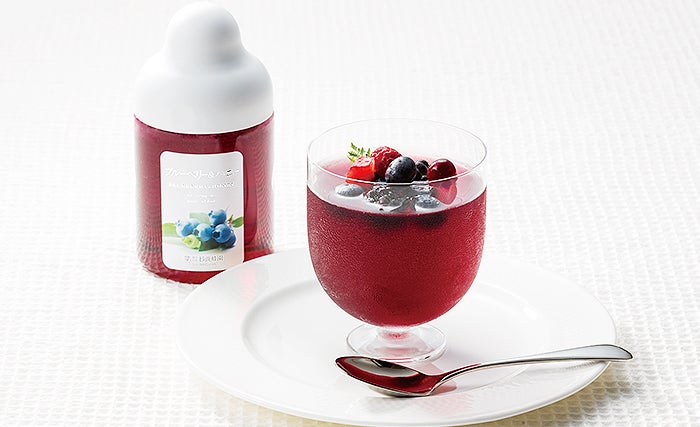 Soak leaf gelatin in cold water for a while.




Put "Honey Flavored with Blueberry Juice" and water in the pot. Cook it over a low heat and dissolve and stir well.




Turn off the heat before it boils, add squeezed gelatin of 【1】, and dissolve it completely using residual heat.




Cool the bottom of the pot of【2】. with ice water and after it has been cooled down, pour into a small glass, and cool and harden in a refrigerator.




Add berry fruits on top if you like.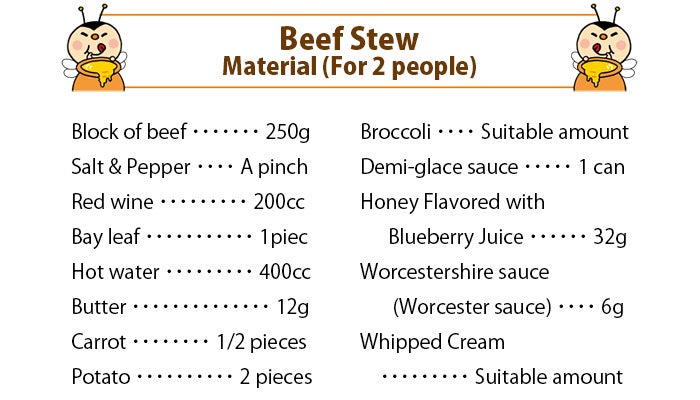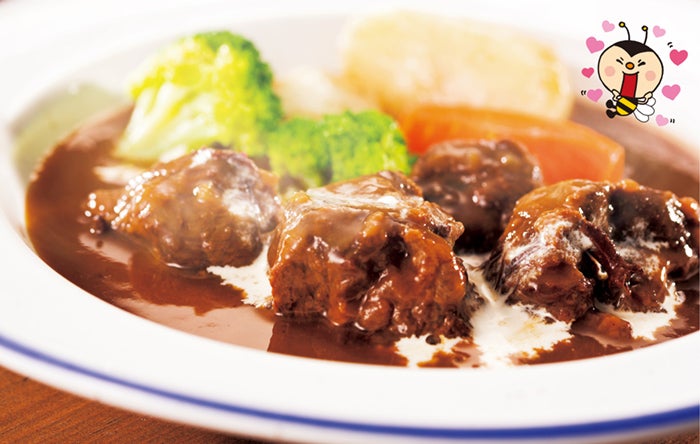 Cut the meat into large bite-sized pieces and season with salt and pepper.

Melt butter in a saucepan, and heat the beef until its color looks cooked.

Add carrots and sauté.

Add red wine, hot water, and bay leaf then boil well while removing the scum or foam that forms on the surface.(About 40 min)

Add potatoes, demi-glace sauce, Honey Flavored with Blueberry Juice, and Worcestershire sauce. Stir occasionally while it simmers until the potatoes are cooked.

Lastly, add seasoning.

Serve in a bowl, garnish with boiled broccoli and splash with fresh cream.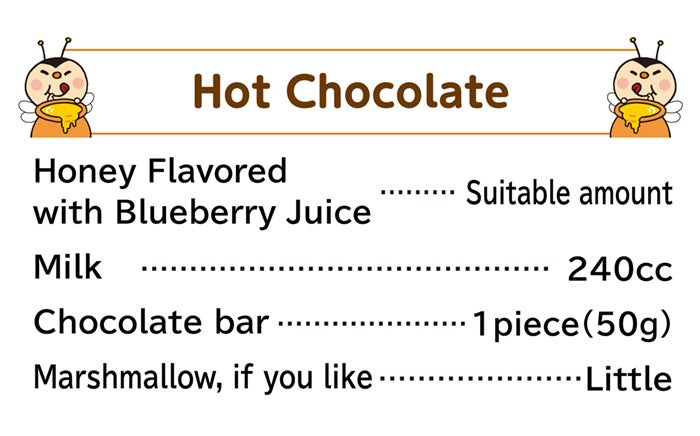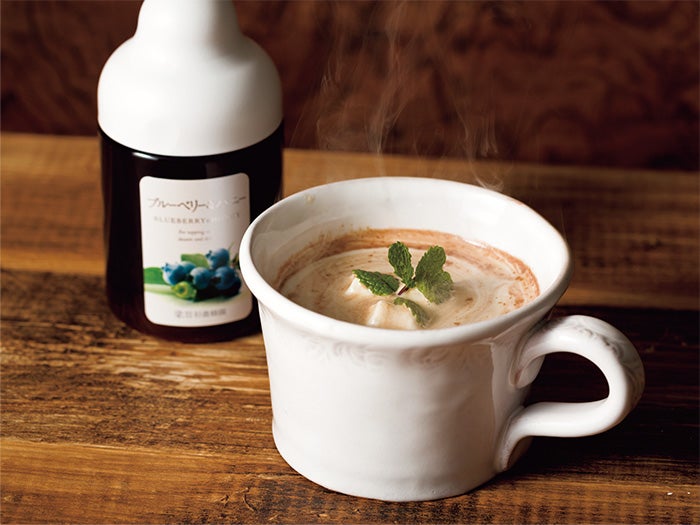 Chop a chocolate bar into fine pieces.

Add milk to a saucepan and let boil while stirring with a whisk.

Turn off the heat on 【2】 then mix well with a whisk while adding 【1】 little by little. After it melts, turn on the heat again, let it warm then pour into a cup.

If you like, add marshmallows. Finish by sprinkling with Blueberries & Honey.