MITSUBACHI COSME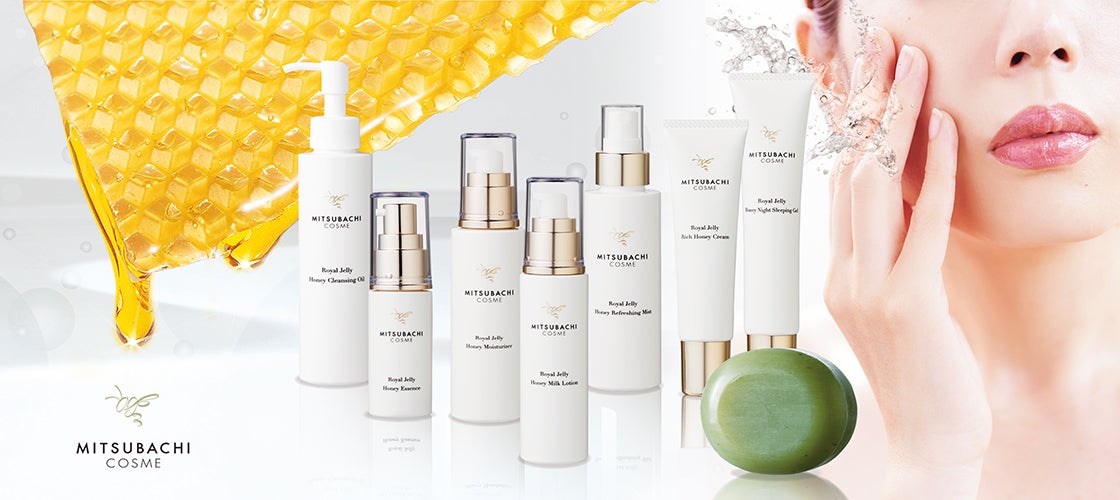 The power of honey for aging care*.
*Aging care refers to skin care tailored to ageHigh-quality "Royal Jelly" and "Honey" is used in all items for luxurious skin care.
Carefully made with plenty of royal jelly and components derived from honey.
【Limited time offer Special value】
Ongoing UV protection promotion!
Have resilient and dewy skin, and protect from UV rays with royal jelly and compositon of honeys! The 7 items set that can be used for everything from makeup removal to aging care/skin activation, and ideal for UV protection. A basic 4 items set is for cleansing, moisturizing, firming, and aging care to improve your skin conditon against UV rays for the coming season.
Campaign Period: April 13, 2020 ~ June 30, 2020
- RECOMMENDED ITEM -
おすすめの商品
- CHECKED ITEM -
最近チェックした商品