It all began with only 3 beehive boxes.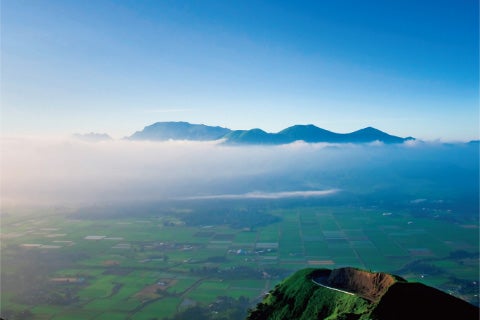 Reclining Buddha of the five peaks of Aso viewed from Daikanbo Peak (Kumamoto)


Sugi Bee Garden began in 1946, more than 70 years ago, in Kumamoto, Kyushu Island.
The early considerations of Sugi Bee Garden have continuously been passed down through generations of beekeepers, with currently keeping the most numbers of beehives in Japan.
Their strong manufacturing beliefs that everything which can be done in-house should be done in-house, still continues to this day.
We very much hope that you will continue
to use and enjoy our products from here on in.

3月10日放送!!TV番組スペシャル!
Value-priced promotions
Extra Royal Jelly Promotion

The same nutrients used by queen bees!

Promotion period: 17-Feb,2020-30th,Apr,2020

Aojiru (Enzyme Green Juice with Honey) Extra Promotion

A delicious way to increase vegetable intake!

Contains honey, so it's easy to drink, even for kids who don't like vegetables.

Promotion period: 17-Feb,2020-30th,Apr,2020
OUR BEST-SELLERS!
Premium recipes
To enjoy shopping
Various members benefits, monthly purchases and gift-wrappings are availbe at Sugi Bee Garden Global Online shop.
Enjoy shopping that aligns with the needs of each customer.
For orders which deliveries are within Japan with the purchase amount (inc. tax) of
JPY 10,800 or above
Free Shipping!

JPY 5,400 to JPY 10,799

Domestic delivery charges JPY 495

Newsletters
Subscription