Royal Jelly & Amino Protein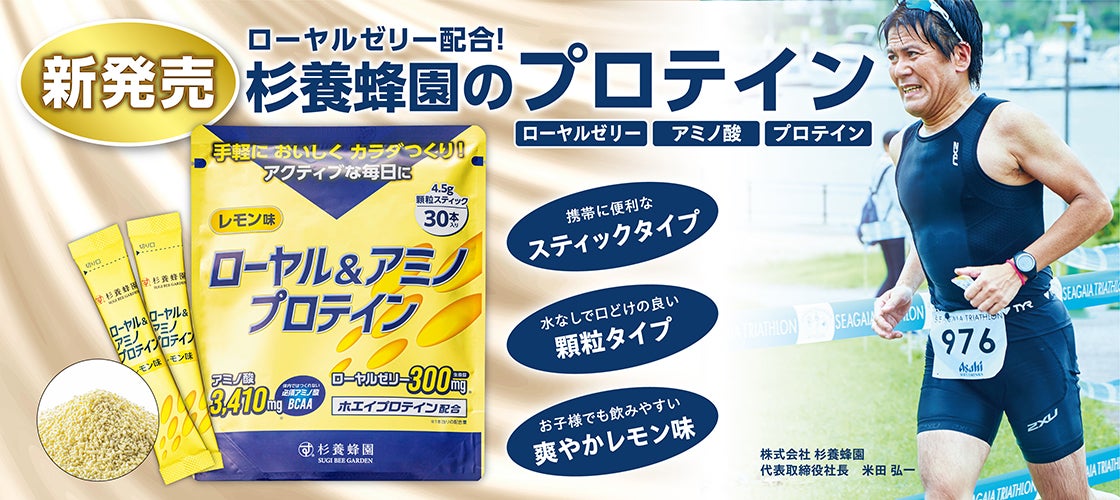 Whether you exercise or not, it's great protein for the whole family.
Packaged in single use stick packs so they are easy to carry with you.
Essential amino acids,Royal Jelly,Whey protein
You can slip it into your bag or pocket and easily take it while on the go. There's no need to mix it, so you don't need a shaker! Never miss your drink times.
Granule type product that melts easily in the mouth
Take it as is with water.
Body-Strengthening Set
Get your supply of nutrients easily anywhere and at anytime.
Royal Jelly & Amino Protein + Royal Jelly Drink Gold 10 bottles Set
Promotion period: Oct. 16th 2023 - Dec. 31st 2023