Propolis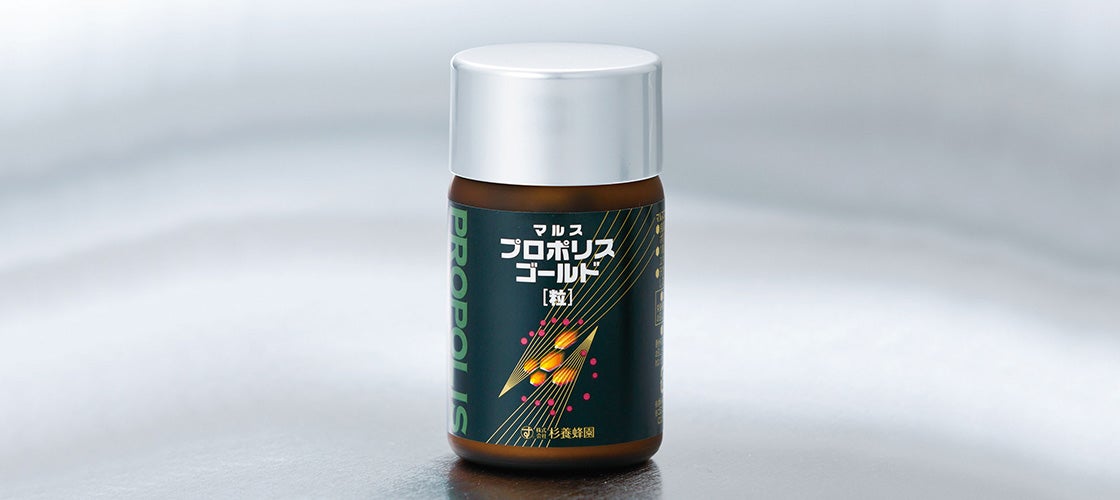 Defend yourself
Keep your body strong and healthy with Propolis!
At Sugi Bee Garden, we traveled to a number of locations in search of the highest quality propolis.
As a result, we use only propolis produced in Bambui, in Brazil's State of Minas Gerais, a land with vast, untouched nature far-removed from air pollution and soil contamination.
Propolis Drink Extra Volume Promotion
A strong ally to exam students, supporting with just this one bottle.
Buy promotion products and receive a selectable extra amount present! Extra tablets of Propolis Gold for one week's worth (18 caps)! Or extra 6 bottles of Propolis Drink (50ml)!*
Promotion period: Oct. 16th 2023 - Dec. 31st 2023