Home >
Simmered Chicken and Konnyaku
Simmered Chicken and Konnyaku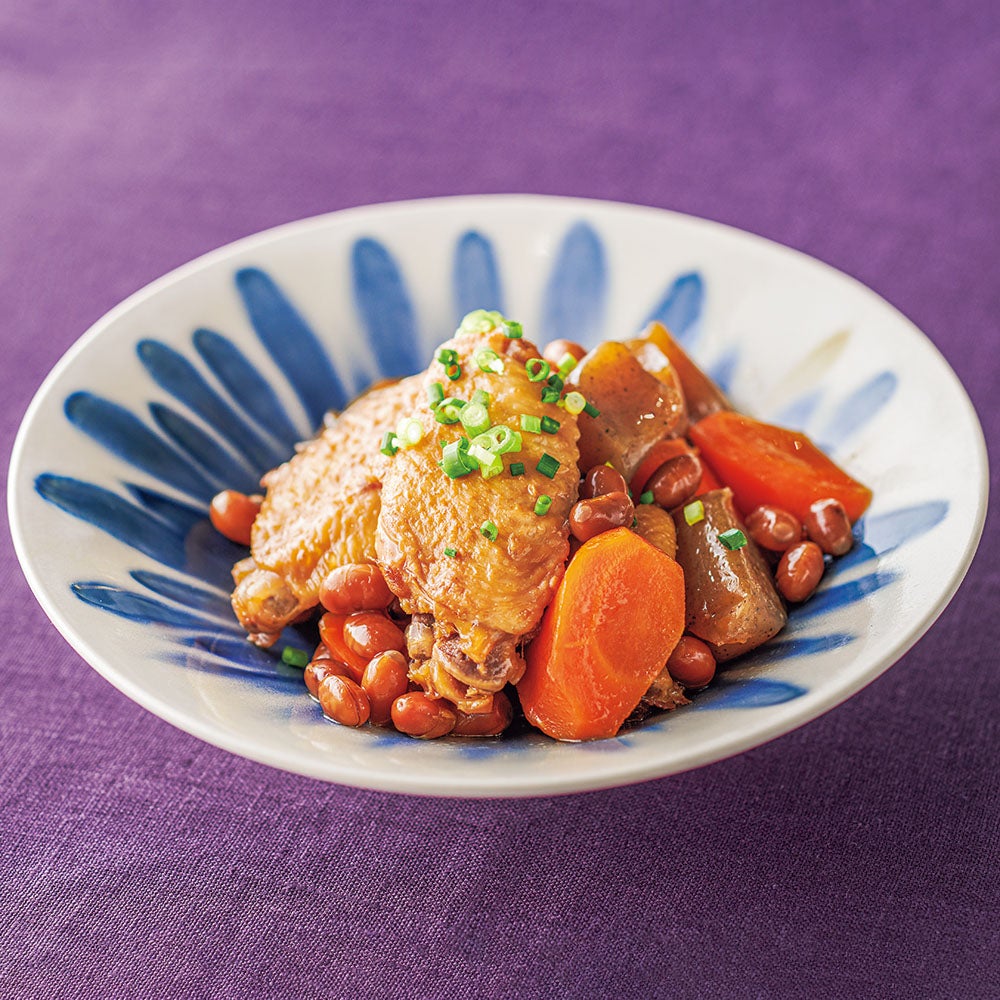 Ingredients (for 2 servings)
Chicken wings

8 pieces

Konjac

1/2 slices (150g)

Carrot

1/2 pieces

Vermont Tonic Vinegar Soybeans

4 tablespoons

Cooking oil

1 tablespoon

Scallions (Minced)

as appropriate

【A】Dashi soup stock

200mL

【A】Soy sauce

3 tablespoons

【A】Vermont Tonic Vinegar Soybeans liquid

2 tablespoons

【A】Acacia Honey- Made in Hungary

1 tablespoon
How to make:
1Cut the chicken wings at their joints and remove the tips, and cut notches into the wings along the back bones.
2Tear the konjac into bite-sized pieces with a spoon. Add it to boiling water and parboil for three minutes, then drain in a strainer. Peel the carrots and cut into bite-sized pieces.
3Heat the vegetable oil in a pot, add the chicken from ① and sauté. Once the color of the meat has changed, add the konjac and carrots and sauté on medium heat.
4Add 【A】 to ③ and simmer for 20 minutes, add the Vermont Tonic Vinegar Soybeans, and cook on low heat for an additional minute.
5Arrange ④ in a dish, and sprinkle scallions on top.
【one point advice】
Take care not to overcook the Vermont Tonic Vinegar Soybeans in order to enjoy its texture and aroma.