Home >
Honey Korean Stew with Tomatoes
Honey Korean Stew with Tomatoes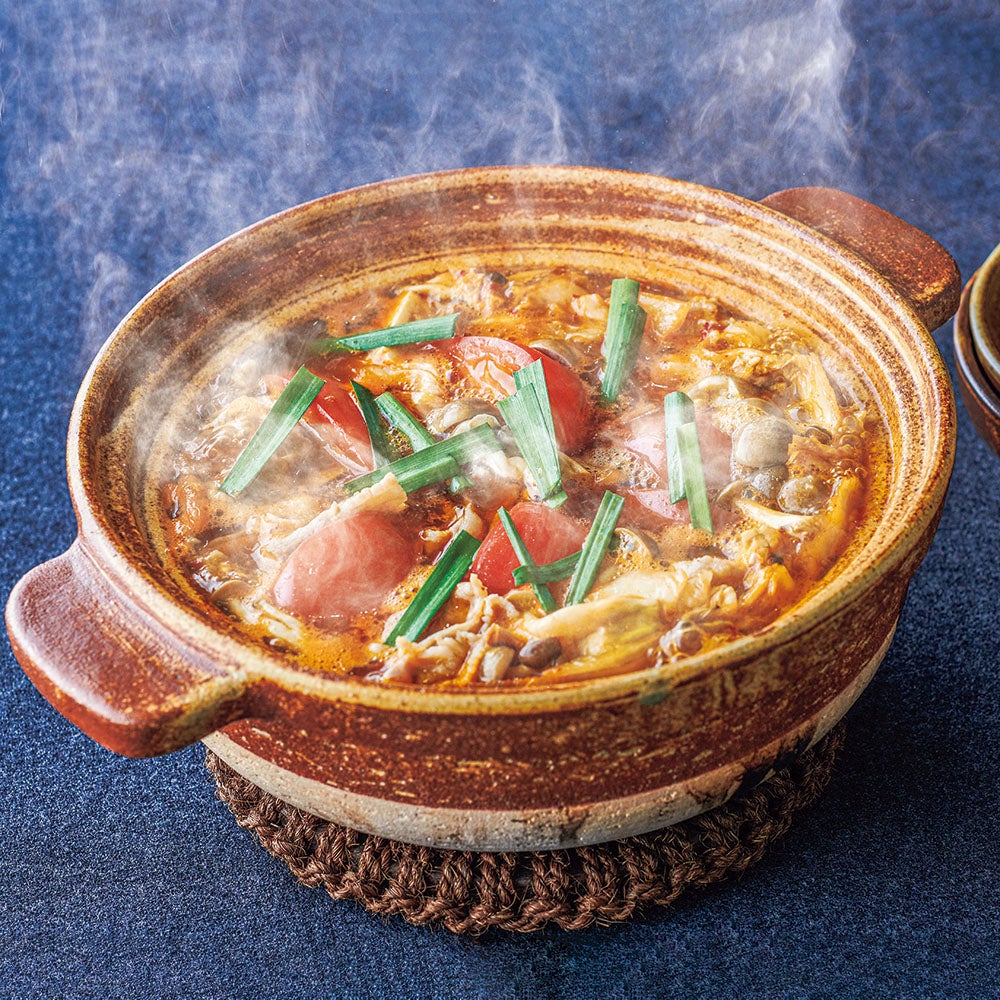 Ingredients (for 2~3 servings)
pork :100g

Kimchi:100g

Tofu:1/2 block

shimeji mushroom:50g

Tomato:1

Garlic Chives:as appropriate

Salt:as appropriate

Sesame oil:as appropriate

【A】Chicken soup:600mL

【A】Gochujang:2 tablespoons

【A】Soy sauce:1 tablespoon

【A】Cooking sake:1 tablespoon

【A】Wild Flower Honey:2 teaspoons

【A】Chili Bean Sauce:1/2 teaspoon

【A】Grated garlic:1/2 teaspoon
How to make:
1Cut the pork into bite-sized pieces. Cut the tofu into four equal parts. Remove the stems from the shimeji and divide into florets. Cut the tomatoes into wedges and cut the garlic chives into 4cm pieces.
2 Add [A] and kimchi to the pot; once boiled, add pork, tofu, shimeji and simmer for about 5 minutes.
3Add the tomatoes to ② and simmer for about 1 minute, then season to taste with salt. To finish, pour sesame oil on top, add the garlic chives and turn off the flame.
【one point advice】
Add Wild Flower Honey - Made in Japan for a deeper flavor; use acacia if you prefer lighter flavoring. Adjust the amount of bean paste to your liking.