Popular Manuka honey made into sticks!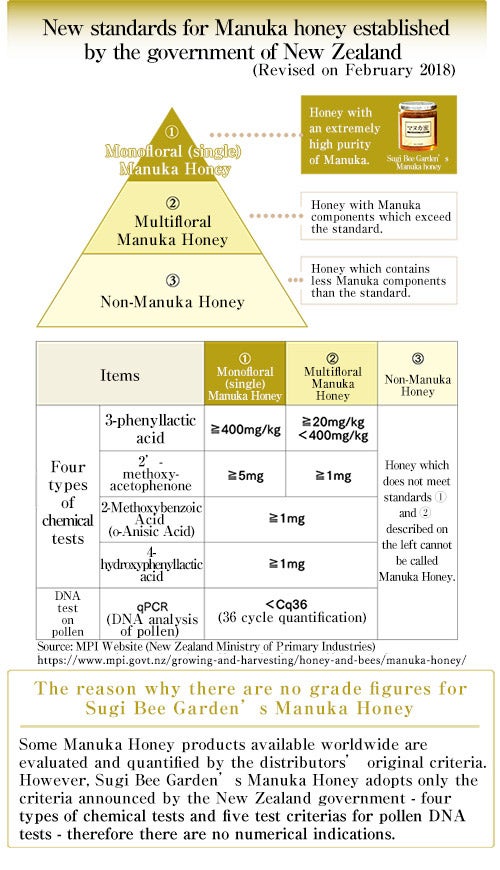 Manuka honey has gathered much attention worldwide as a healthy product.
Precautions
*Honey is a natural product. Please do not feed to infants below 1 year old.

*Honey may crystallize. You may enjoy it as it is, but if you prefer to return it to fluidity, avoid direct fire, open the lid, and slowly boil it at around 40 degrees Celsius.

*At high temperatures, quality changes and film deformation may occur.

*Thank you for your understanding that we do not accept any returns after the expiration date or after opening the product.

*Please follow your municipal's guidelines on waste segregation when throwing it out.
Ingredients
HONEY (MADE IN NEW ZEALAND)
Nutrition facts
Nutrition facts (per 100g):
Energy 336kcal, Protein 0.4g , Fat 0.1g, Carbohydrates 83.7g, Sodium 2mg(Salt equivalent :0.01g)
Allergy Information
N/A
- RELATED ITEM -
Related items
alert_msg