Home >
Refreshing Water Kimchi
Refreshing Water Kimchi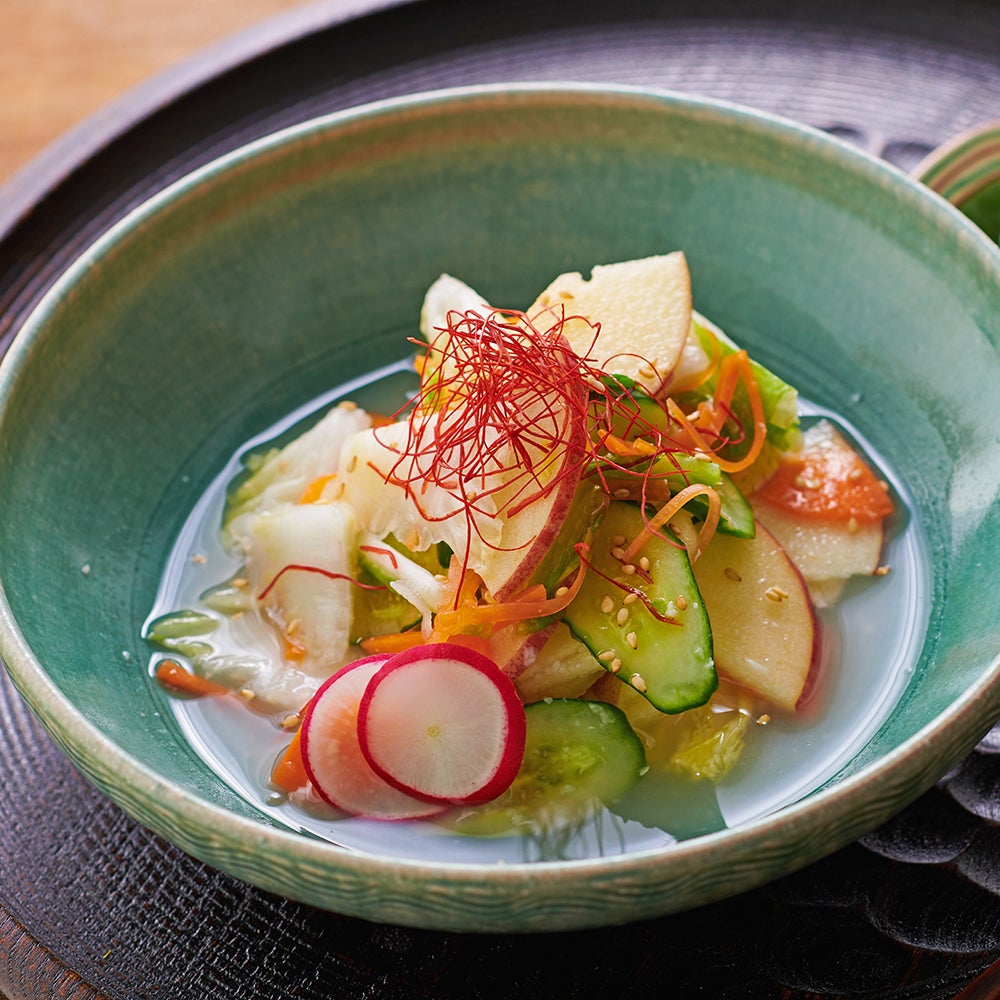 Ingredients (for As you likepeople)
Chinese cabbage/carrot 100g each

Apple 50g

Radish 2

Cucumber 1

White sesame / shredded chili pepper

A little

Water【Pickle sauce】

300cc

Apple Vinegar 【Pickle sauce】

30cc

Honey【Pickle sauce】 

5g

Garlic powder【Pickle sauce】 

2.5g

Salted rice malt【Pickle sauce】 

45g

Salt【Pickle sauce】

10g
How to cook:
1Cut the chinese cabbage into bite-sized pieces. Julienne the carrots and cut the apples into quarter slices of about 3mm thick. Slice the radishes and cucumbers thinly.
2Put all the ingredients of [Pickle sauce] into a bowl along with the vegetables from Step 1, and place in the refrigerator to cool for three hours.
3Serve in a bowl and top with white sesame and shredded chili pepper to complete.
4POINT
Adjust the sweetness and sourness of the pickles to your liking.
It stores well in the refrigerator for about five days. The fermentation will create a deeper flavor as the days go by.