Home >
Lemon & Honey' Japanese Pear Compote
Lemon & Honey' Japanese Pear Compote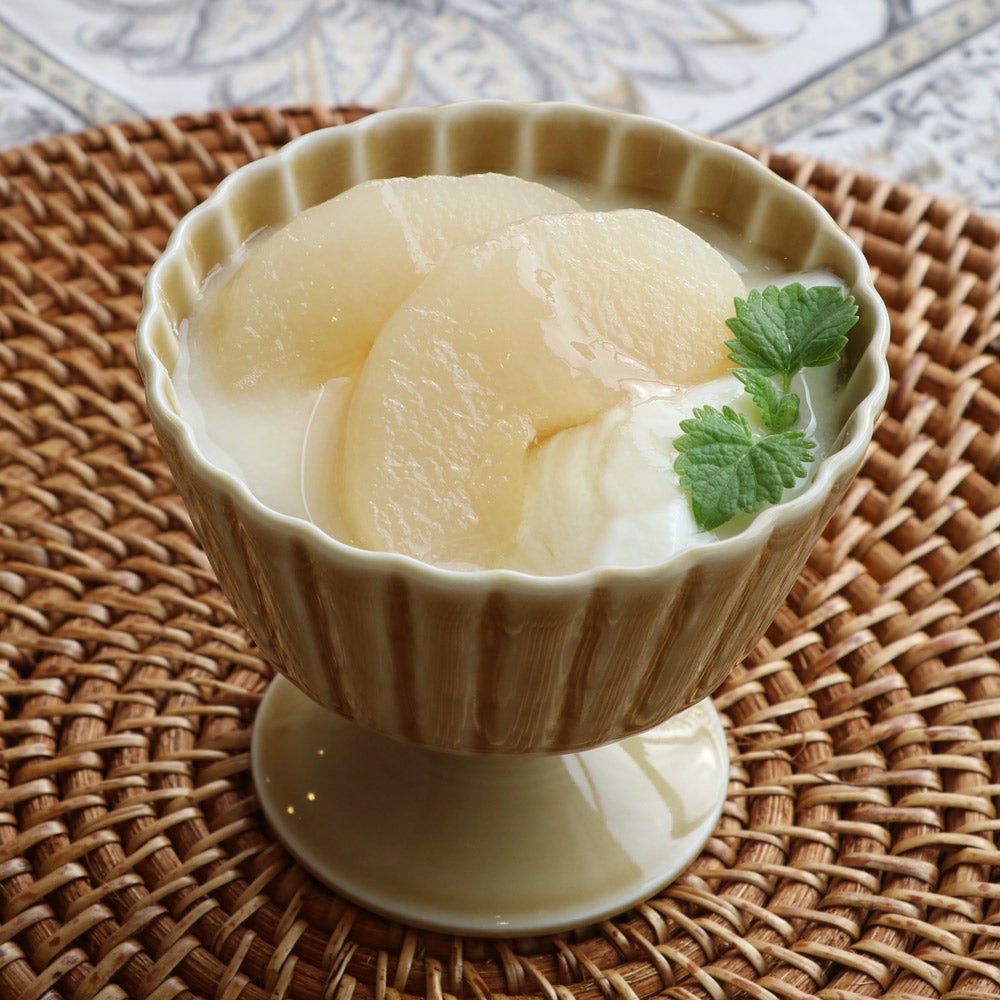 Ingredients (for 2〜3people)
Japanese Pear

1

Lemon&Honey

45g

Water

300cc
How to cook:
1Place the water + 'Lemon & Honey' + Japanese pear in a pan and heat over medium heat.
Remove the scum.
2Reduce the heat to low heat, cover with parchment paper and simmer for about 15 minutes.
3Transfer to a heat-resistant container, and cool it down before putting it in the refrigerator to complete.
4Use it as you like, such as on yogurt or vanilla ice cream.