Home >
Miso-simmered mackerel
Miso-simmered mackerel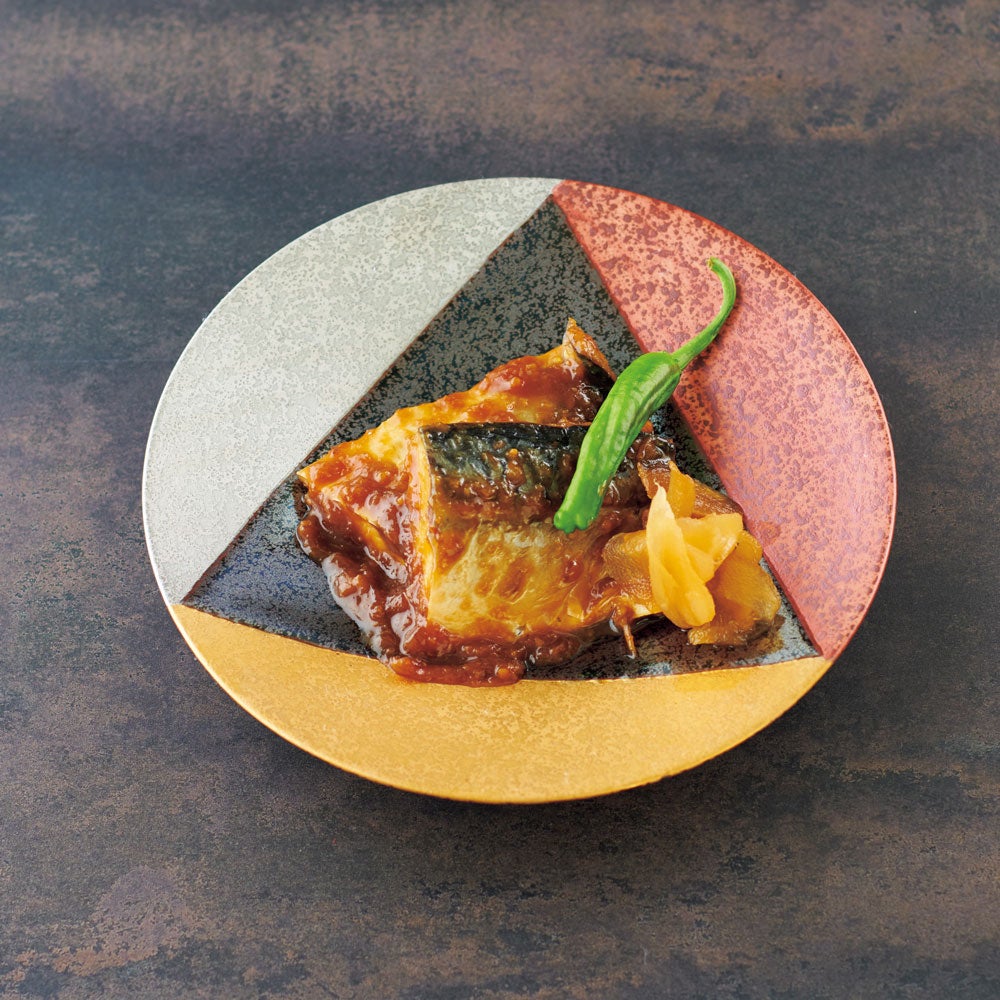 Ingredients (for 2people)
Mackerel

1

Water"Mixed seasoning"

300ml

Miso"Mixed seasoning"

45g

Honey of 'Ginger Pickled in Honey" "Mixed seasoning"

45g

Cooking sake"Mixed seasoning"

15g

Soy Sauce"Mixed seasoning"

15g

Mirin"Mixed seasoning"

15g

Ginger of 'Ginger Pickled in Honey'"Mixed seasoning"

4~5slices
How to cook:
1Slice mackerel in half. Make a cut in the surface of the skin. Dip in boiling water, then place into a strainer and wash with water to remove slime and dirt from the skin.
2Place〈mixed seasoning〉into a pan large enough to place the mackerel without the fish overlapping. Warm the pan, then line the mackerel up inside.
3Simmer the mackerel over medium to high heat for about 15 minutes, while sprinkling the broth.
4Serve on a plate, adding green pepper to complement the color of the dish.