Home >
Chicken dumpling soup
Chicken dumpling soup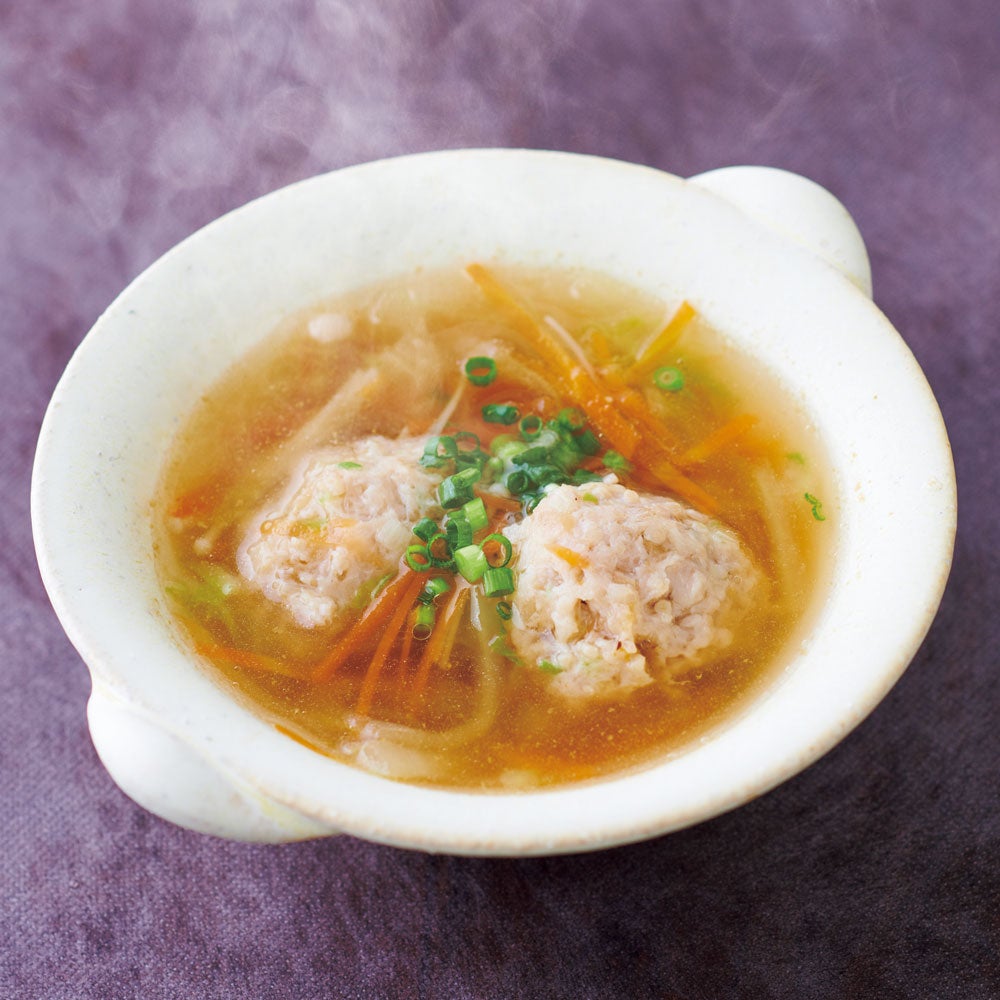 Ingredients (for Appropriate amountpeople)
Hakusai (Chinese cabbage)1~2slice

Carrot1/3

Enoki mushrooms1/2

Mitsuba or small green onions Approriate Amount

Water800ml〈soup〉

ChickenPowder15g〈soup〉

Soy Source 30g〈soup〉

Honey of Ginger Pickled in Honey15g〈soup〉

Cooking sake15g〈soup>
Naganegi (Japanese leek)10cm〈Chicken dumplings〉

Pepper A pinch 〈Chicken dumplings〉

Ginger of Ginger Pickled in Honey〈Chicken dumplings〉

4slices

Katakuriko (potato starch)
〈Chicken dumplings〉

10g

Sesame oil〈Chicken dumplings〉5g

Salt〈Chicken dumplings〉2.5g

Minced chicken (thigh)
〈Chicken dumplings〉

150g
How to cook:
1Slice the hakusai into 4 cm strips. Julienne the carrots.
Take out the enoki mushrooms and slice them into 4 cm lengths.
2Dice the Japanese leeks and pickled ginger.
3Put the ingredients of the <chicken dumplings> into a mixing bowl and mix well.

4Put the ingredients of the <soup> into a saucepan and heat them to a boil. Scoop up the chicken dumplings with a spoon, roll them into balls, and add them to the boiling soup.
5When the dumplings are cooked, add hakusai, carrots, enoki mushrooms. Allow the soup to simmer.
Serve in bowls sprinkled with mitsuba or small green onions to your preference.