Honey curry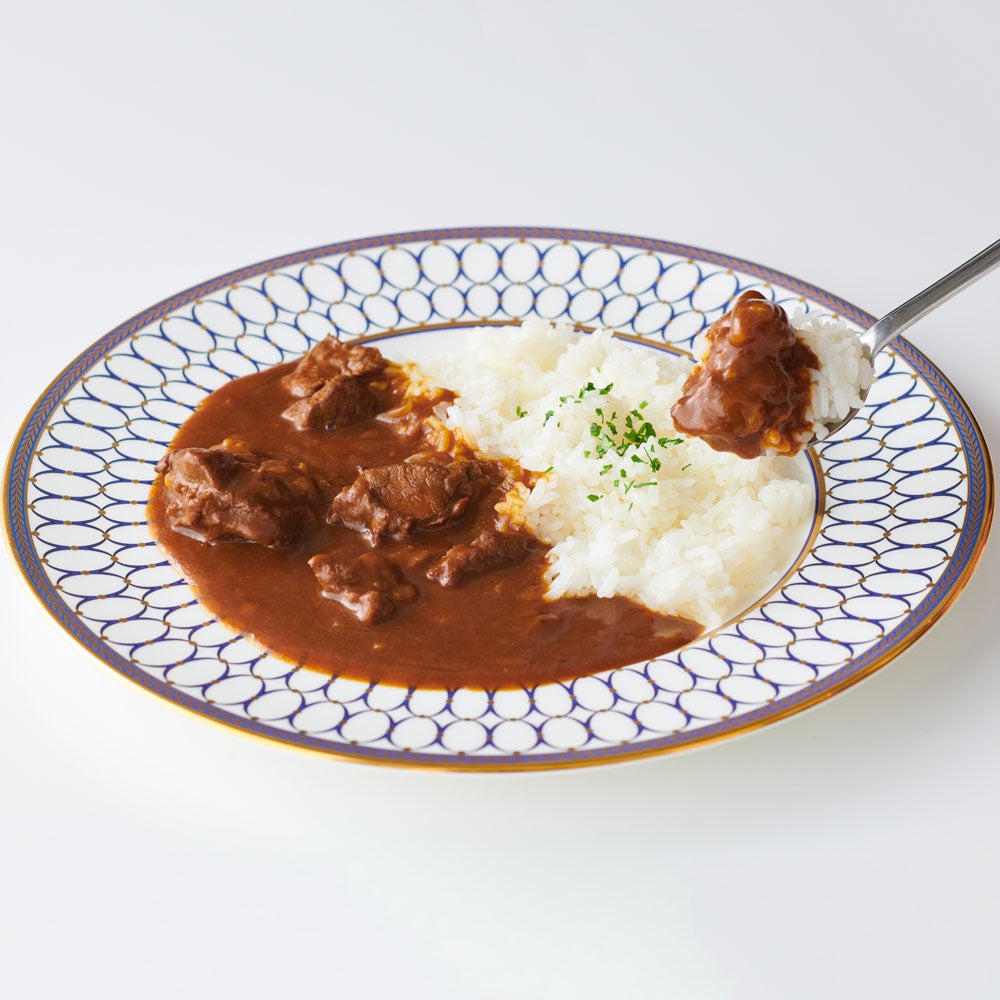 Ingredients (for 4people)
Beef (for curry)300g

Onion 1

Carrot 1/2

Garlic 1slice

Ginger 1 slice

Solid bouillon 1

Bay leaf 1 piece

Water 750cc

Curry powder on the market 180g

Honey 15g

Soy sauce 15ml

Ketchup 15g

Vegetable oil as approriate

Curry Powder[beef seasoning] 5g

Salt[beef seasoning]

2.5g

Pepper[beef seasoning]

2.5g

Honey[beef seasoning]

2.5g
How to cook:
1Cut the beef into bite-sized pieces, place in a plastic bag, and rub with the seasoning ingredients.
2Cut the onion in half lengthwise into thin slices, mince the garlic and ginger, and cut the carrot into bite-sized pieces.
3Heat the vegetable oil in a pan and fry the onions until golden brown, then remove them.
4Add a little vegetable oil again and add the beef, garlic, ginger, and carrot to stir-fry.
5Add water, solid bouillon, bay leaves and the removed onions to 4, and simmer over medium heat for about 20 minutes while removing scum.
Turn off the heat, add curry powder, honey, soy sauce, and ketchup, and simmer over low heat for another 10 minutes.