Home >
Stewed Daikon radish and chicken wings with honey
Stewed Daikon radish and chicken wings with honey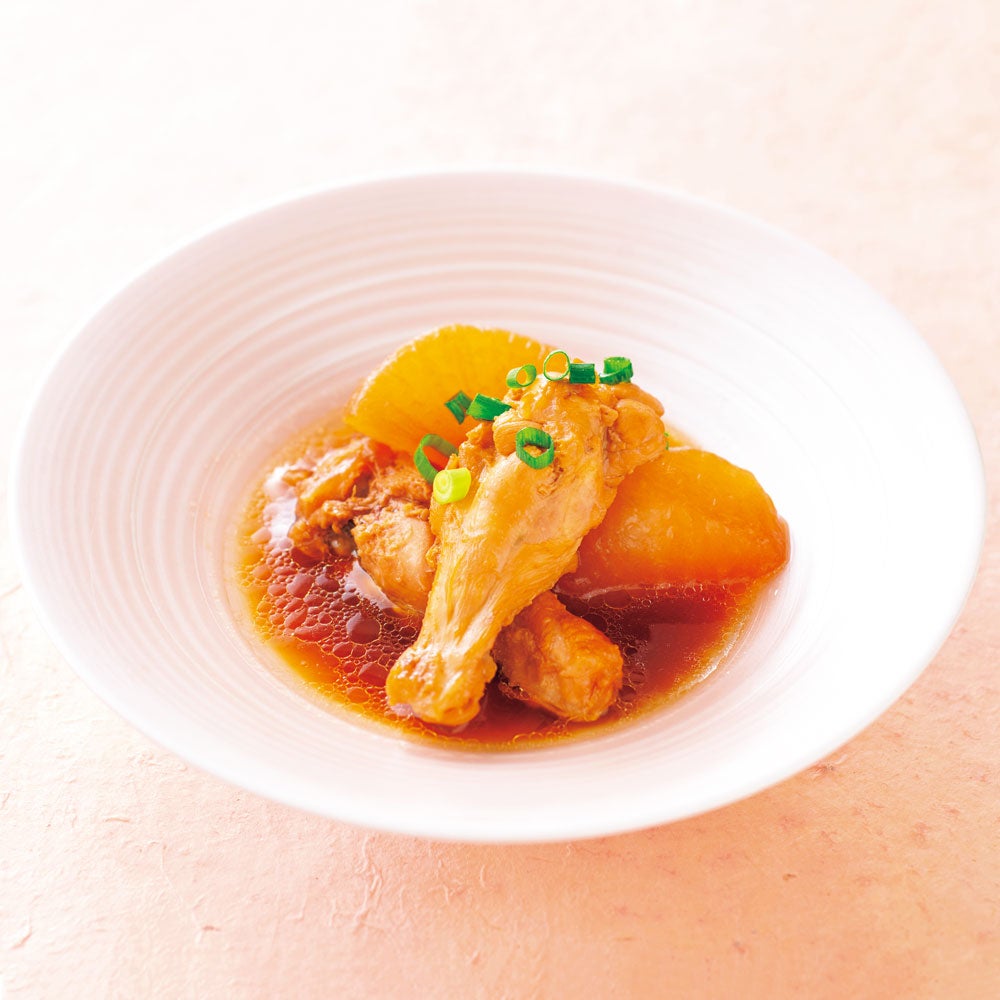 Ingredients (for 4people)
Daikon radish

1/2 pc

Chicken wing

8 pieces

Vegetable oil

15g

Water [A]

250cc

Honey [A]

45g

Soy sauce [A]

45g

Cooking sake [A]

15g
How to cook:
1Peel and cut radish into bite-sized pieces, and boil in water or rice water (not listed) until tender.
2Heat the vegetable oil in a pan, add the chicken wings and brown the surface.
3Add [A] and radish to 2 and bring to a boil, remove scum and simmer for 20 minutes.