Home >
Fried chicken with spicy manuka honey sauce
Fried chicken with spicy manuka honey sauce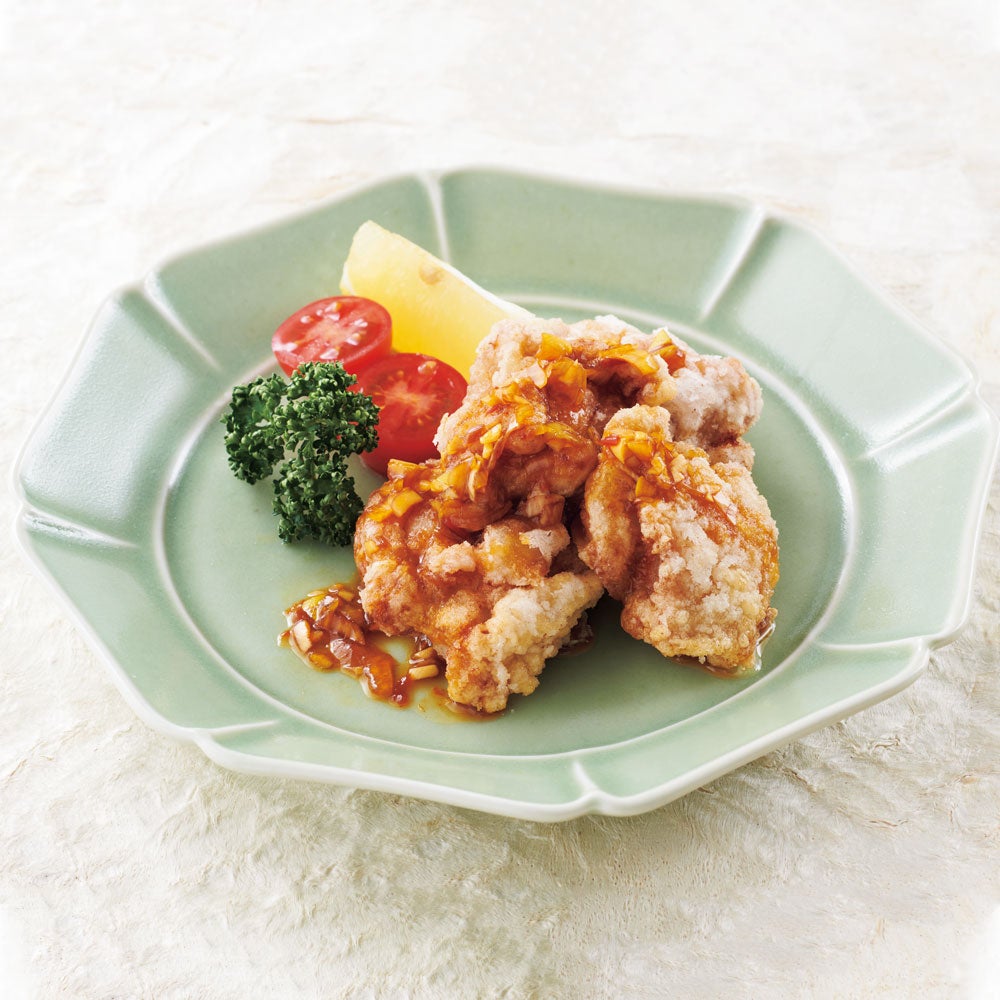 Ingredients (for 4people)
Chicken thigh250g

Frying oil As appropriate

Potato starch As appropriate

Light-Colored Soy Sauce[Chicken seasoning] 15g

Cooking sake[Chicken seasoning] 15g

Grated ginger[Chicken seasoning] 5g

Grated garlic[Chicken seasoning] 2.5g
Soy sauce[Spicy manuka honey sauce]

30ml

Vinegar[Spicy manuka honey sauce]

30ml

Manuka Honey[Spicy manuka honey sauce]

10g

Chili Bean Sauce[Spicy manuka honey sauce]

5g

Sliced spring onion[Spicy manuka honey sauce]

Around 10cm
How to cook:
1Cut the chicken thighs into bite-sized pieces. Mix the [Spicy manuka honey sauce] ingredients well.
2Place the [Chicken seasoning] ingredients and the chicken by hand into a plastic bag or something similar and let it marinate for at least an hour. Drain the liquid and sprinkle the chicken with potato starch.
3Fry the chicken in oil at 170 degrees Centigrade until fragrant.
4Serve on a dish and finish it by garnishing it with [Spicy manuka honey sauce].