Home >
Tomato & minced meat with Yuzu honey curry
Tomato & minced meat with Yuzu honey curry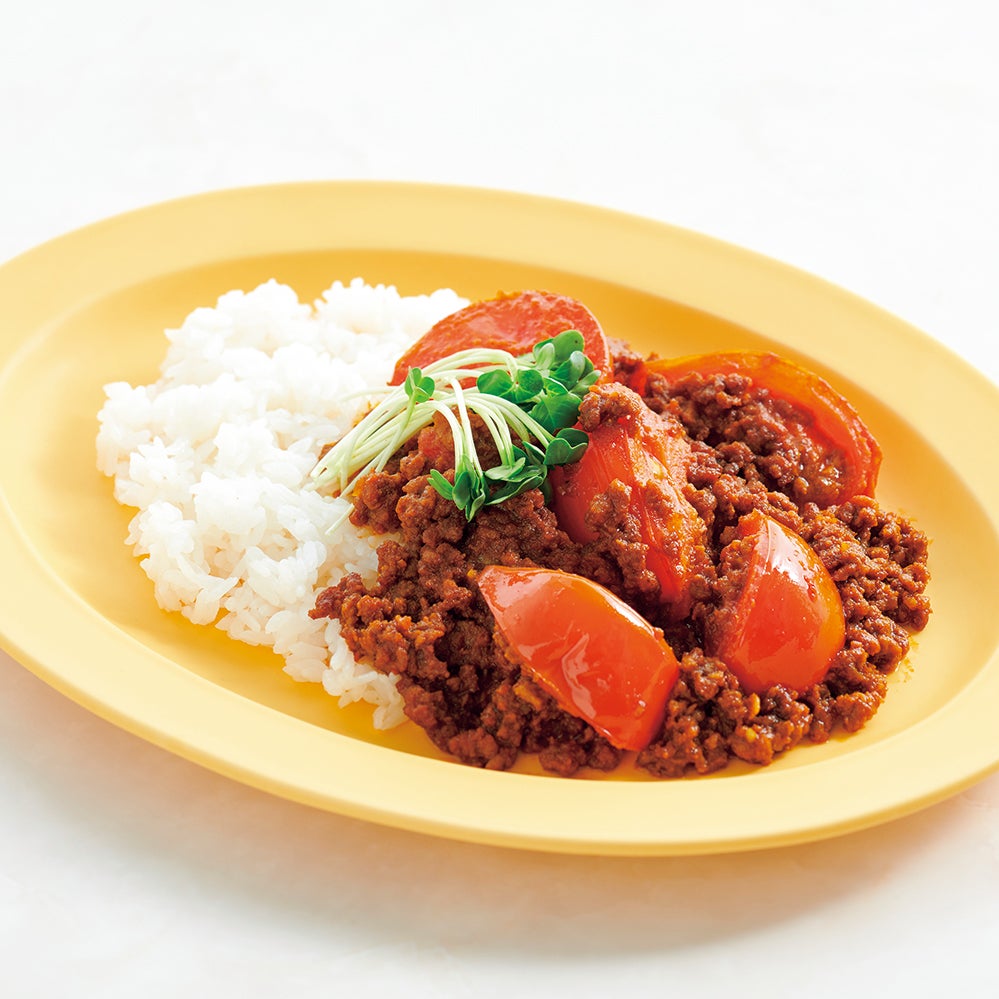 Ingredients (for 2people)
Rice 

Two servings

Mix of ground beef and pork

about 150g

Tomato (medium size) 

2

Garlic

1 slice

Ginger

1 slice

Cooking oil

1 tablespoon

Curry powder

2 tablespoon

Salt Pepper

One pinch

White radish sprouts

as appropriate

【A】Yuzu & Honey,Tomato ketchup,Soy sauce

1 tablespoon of each
How to cook:
1Slice tomato into six equally-sized wedges.
Finely chop garlic and ginger.

2Add vegetable oil, garlic, and ginger to frying pan and cook over low heat.Once a good aroma is worked up, add the ground pork and beef, and cook until it is in fine crumbles.Next, add curry powder and mix in well.

3Add tomato slices to ② and fry quickly.Add [A] , salt, and pepper to taste.


4Cook until tomato skin slightly peels back, then transfer everything to a bowl together with rice.
Scatter some white radish sprouts over dish to serve.