Home >
Microwave-cooked cubed pork, with Apple & Honey
Microwave-cooked cubed pork, with Apple & Honey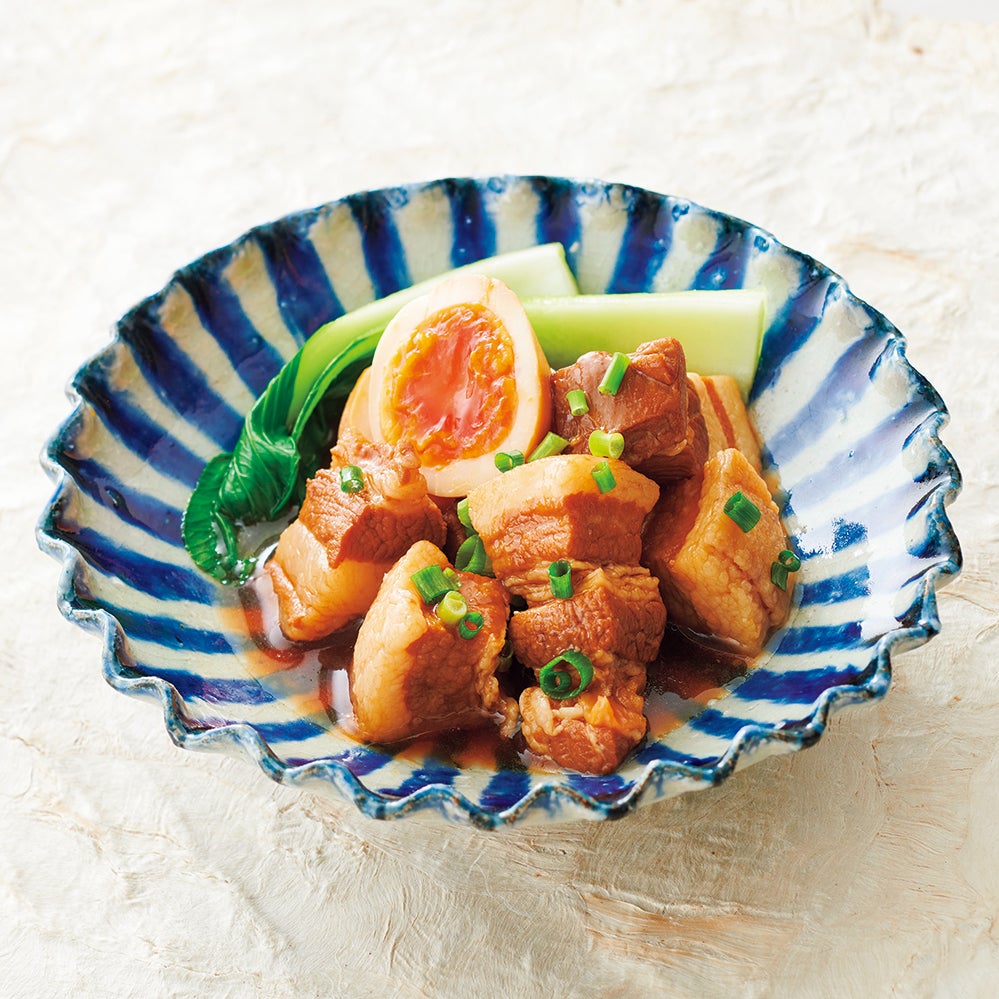 Ingredients (for 4people)
Block of boneless pork rib

About 400g

The green part of green spring onions

20㎝

Ginger slices

4-5 slices

Soft-boiled egg

4 eggs

Bok choy

1 bunch

Soy sauce [Seasoning]

3 tablespoon

Apple & Honey [Seasoning]

2 tablespoon

Mirin, sake, oyster sauce [Seasoning]

One tablespoon of each
How to cook:
1Poke several holes in pork using a bamboo skewer or something similar,Cut to 2cm thickness.Quickly boil bok choy.
2Place pork rib in a heat-resistant bowl and cover with water (not listed in ingredients) until completely submerged, then gently cover bowl with plastic wrap. Heat for 7 minutes in microwave at 600w.

3Toss out water from (2) and lightly wash, then rub in [Seasoning]. Cover with plastic wrap and let rest for 15 minutes.
4Add ginger slices and the green part of green spring onions and heat for 3 minutes. Thoroughly mix such that bottom ingredients are brought to the top and top ingredients to the bottom.Heat for another 3 minutes.
5Add soft-boiled egg.Let sit still wrapped, allowing flavors to sink in as it cools. Transfer to dish,and add bok choy to serve.