Home >
Vinegared Octopus and Cucumber
Vinegared Octopus and Cucumber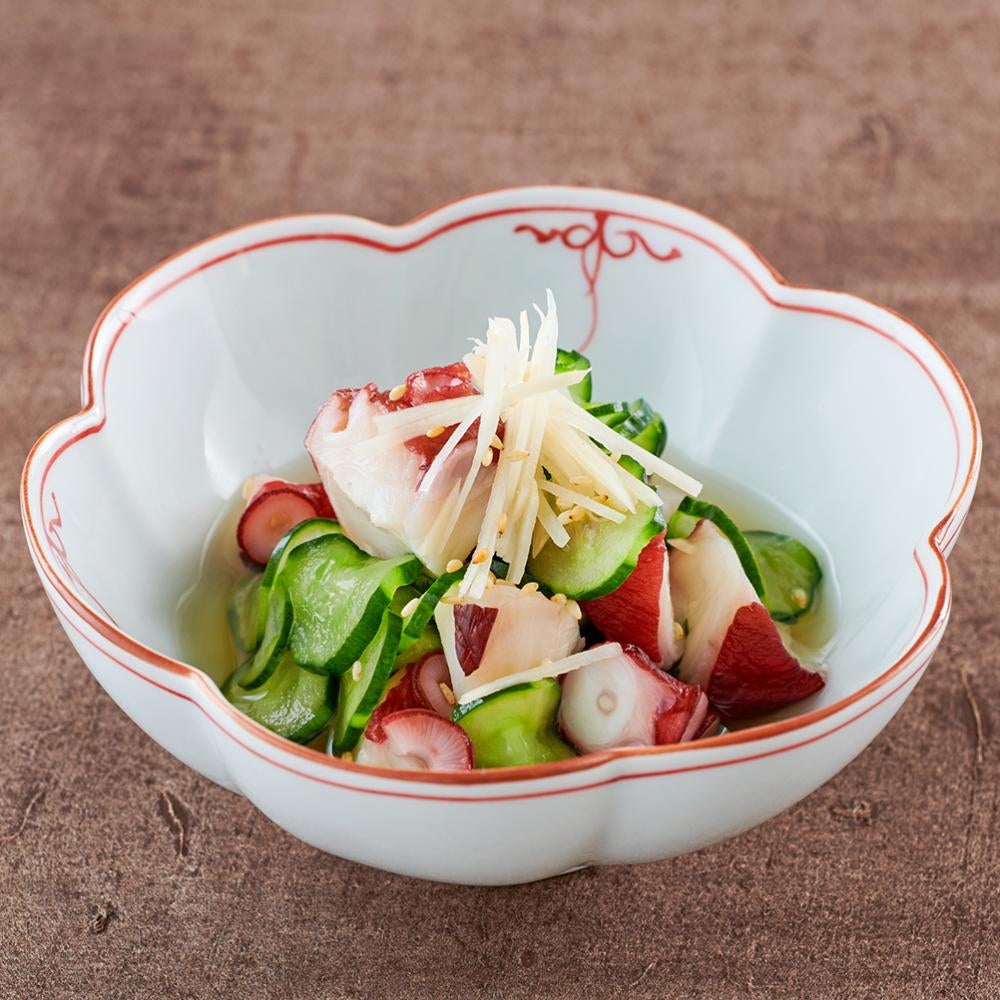 Ingredients (for 2people)
boiled octopus

150g

Apple Vinegar [vinegar dressing]

3 tablespoon

cucumber

1 piece

Honey [vinegar dressing]

2 tablespoon

Salt

One pinch

light soy sauce [vinegar dressing]

1 tablespoon

thinly sliced ginger

as appropriate

powdered kelp tea [vinegar dressing]

1/3 teaspoon

white sesame seeds

as appropriate
How to cook:
1Sprinkle salt on the octopus, while rubbing it in, rinse thoroughly with water. Then cut into bite-size pieces.
2Slice the cucumber thinly, sprinkle a little salt on it, let sit for about 10 mins, and then wring out excess water thoroughly.
3Put the ingredients for [vinegar dressing] into a bowl, stir them up, and add (1) and (2) to the bowl.
4Serve on a dish and garnish with sliced ginger. If you'd like, you can sprinkle white sesame seeds to finish.