Home >
Salad with Lemon & Honey dressing
Salad with Lemon & Honey dressing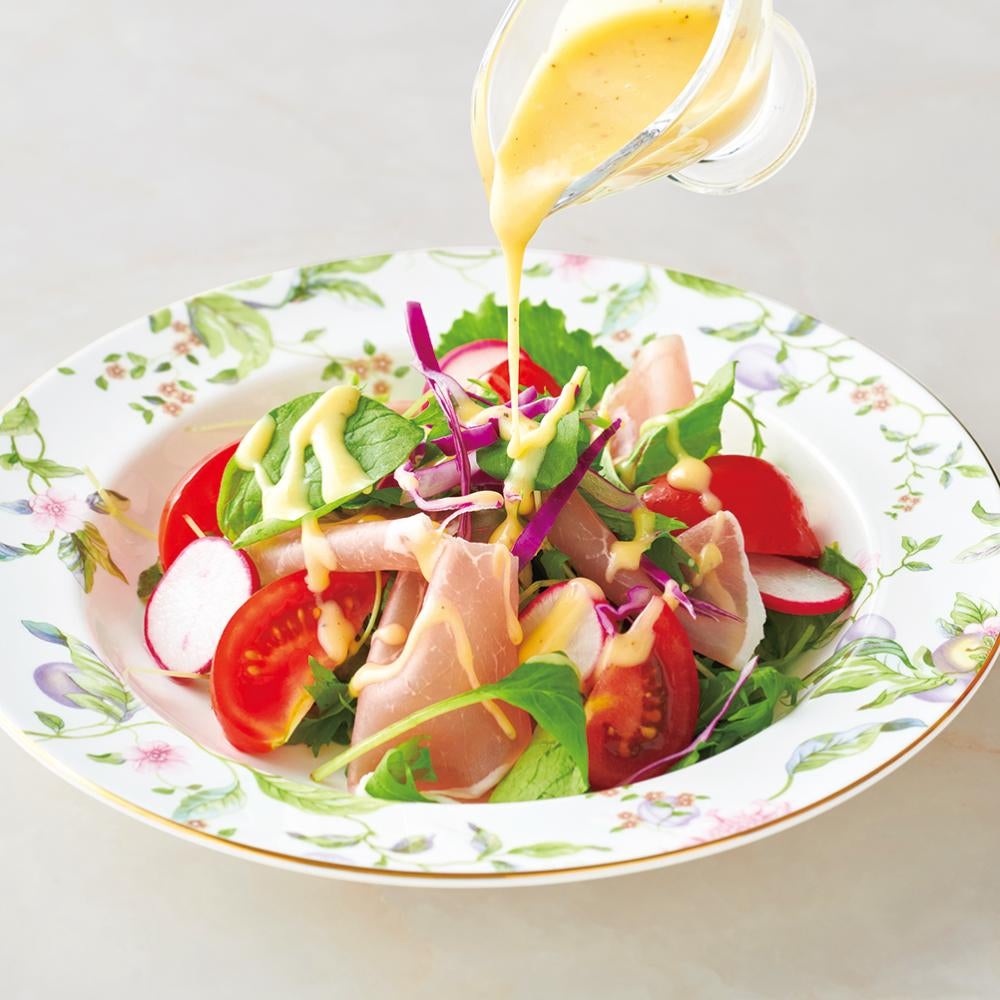 Ingredients (for Preferred amountpeople)
Lettuce

as appropriate

Tomato

as appropriate

arugula

as appropriate

Prosciutto

4-5 pieces

Other preferred salad vegetables

as appropriate

Lemon & Honey【Lemon & Honey dressing】

2 tablespoons

Mayonnaise【Lemon & Honey dressing】

2 tablespoons

APPLE VINEGAR【Lemon & Honey dressing】

1 tablespoon

OLIVE OIL【Lemon & Honey dressing】

1 tablespoon

Salt, Pepper【Lemon & Honey dressing】

1/2 teaspoon
How to cook:
1Mix and cool the ingredients for [Lemon & Honey dressing].
2Cut up salad vegetables such as lettuce and arugula into bite-sized pieces, rinse, and drain the water.
Cut the tomatoes and prosciutto so that they are in bite-sizes as well.
3Arrange them on a plate and enjoy with the dressing.