Home >
Tea with Apple and Ginger
Tea with Apple and Ginger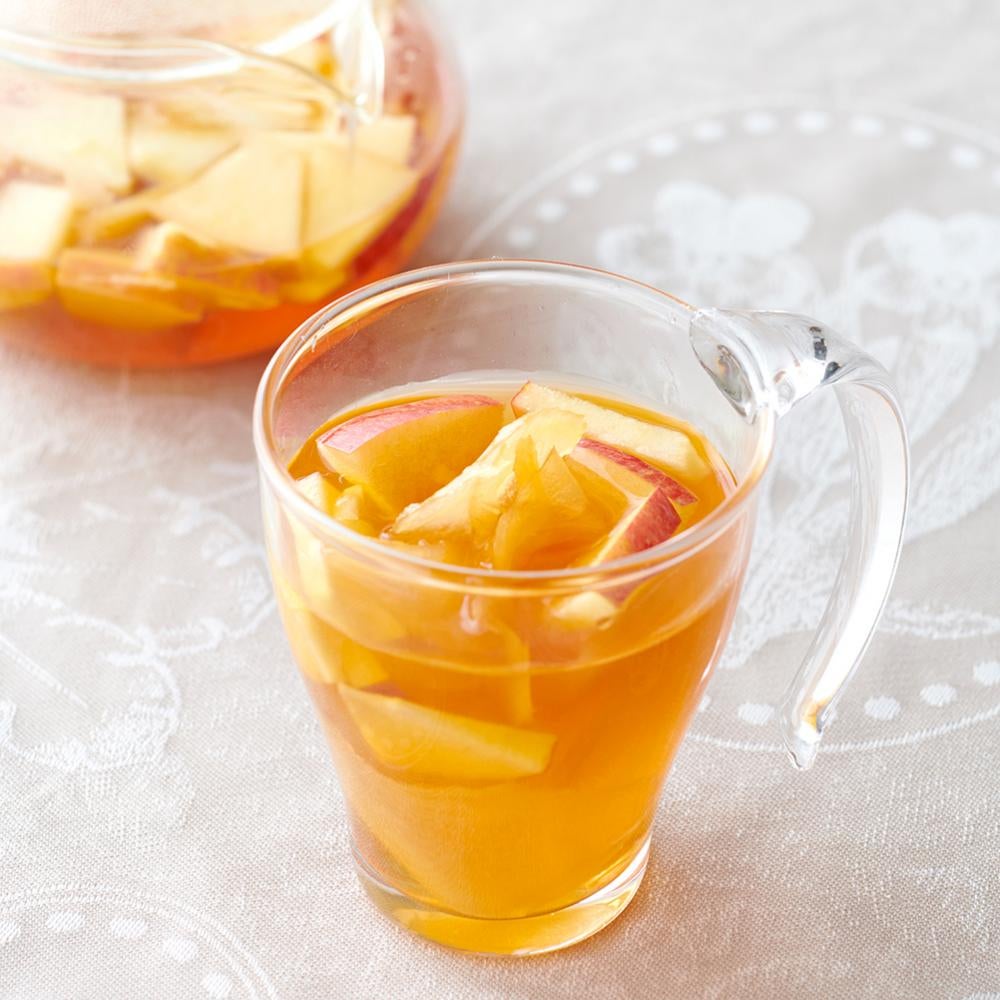 Ingredients (for 2people)
Tea Bag

2 bags

Apple

a quarter piece

Ginger Pickled in Honey

1 tablespoon

Apple & Honey

1 tablespoon

Hot water

300mL
How to cook:
1
Wash an apple thoroughly, slice into 3mm thick pieces, and place in a pot.
2
Brew two cups of black tea.
3
Pour the black tea into the pot with the apples, add Ginger Pickled in Honey and Apple & Honey, let it rest briefly, then pour into a cup.