Home >
West Style Chirashizushi w/ Honey & Cider Vinegar
West Style Chirashizushi w/ Honey & Cider Vinegar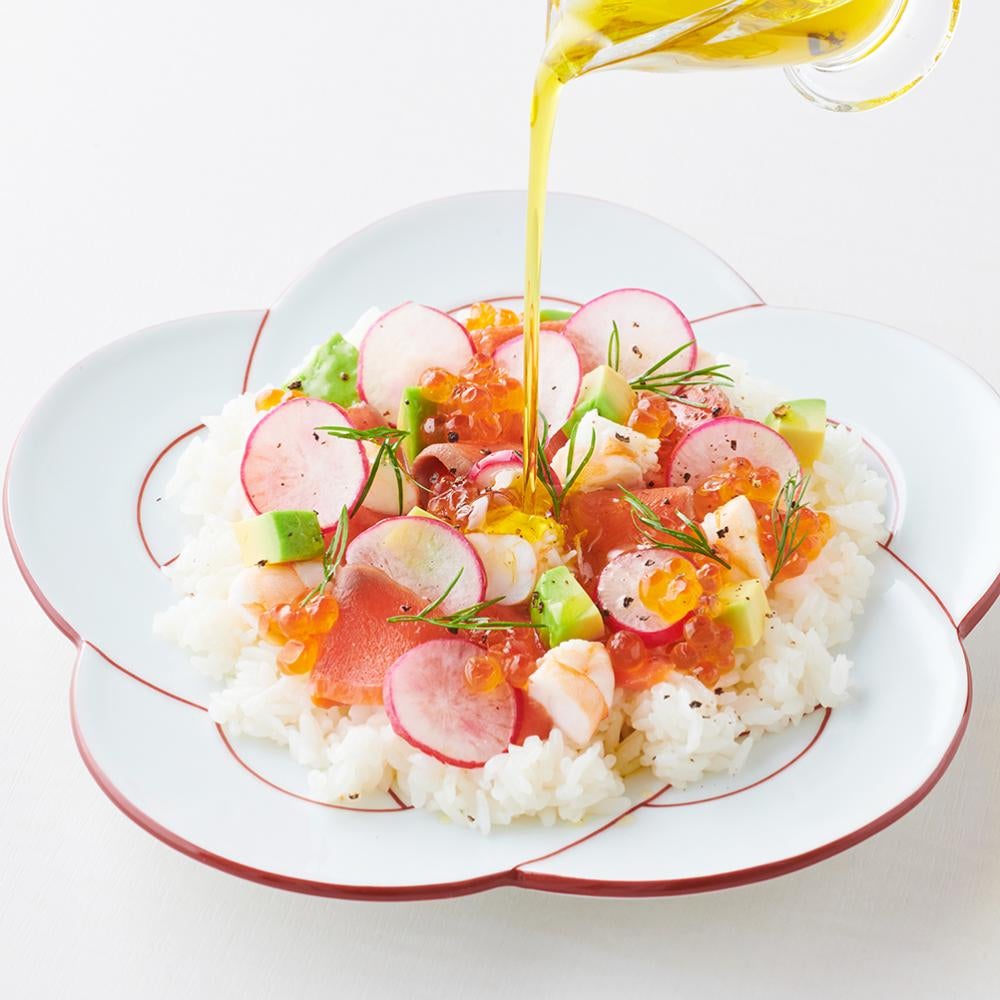 Ingredients (for 4people)
Rice 300g

Smoked salmon 2 packs

Salted salmon roe About 50g

Shrimp 5~6

Radish 2

Avocado 1/2

Dill One pinch

Black pepper as appropriate

Extra virgin olive oil as appropriate

Apple Vinegar 50ml [A]

CLOVER HONEY 1 tablespoon [A]

Salt 1/2 teaspoon [A]
How to cook:
1Cook the rice hard.Once the rice is cooked, add [A], mix quickly, and make vinegared sushi rice.
2Boil the shrimp and cut them into easy-to-eat pieces.Thinly slice the radish.
3Place the ingredients on top of the sushi rice, sprinkle black pepper, and drizzle extra virgin olive oil according to your preference to finish up.