Home >
"Ginger Pickled in Honey" stewed root vegetables
"Ginger Pickled in Honey" stewed root vegetables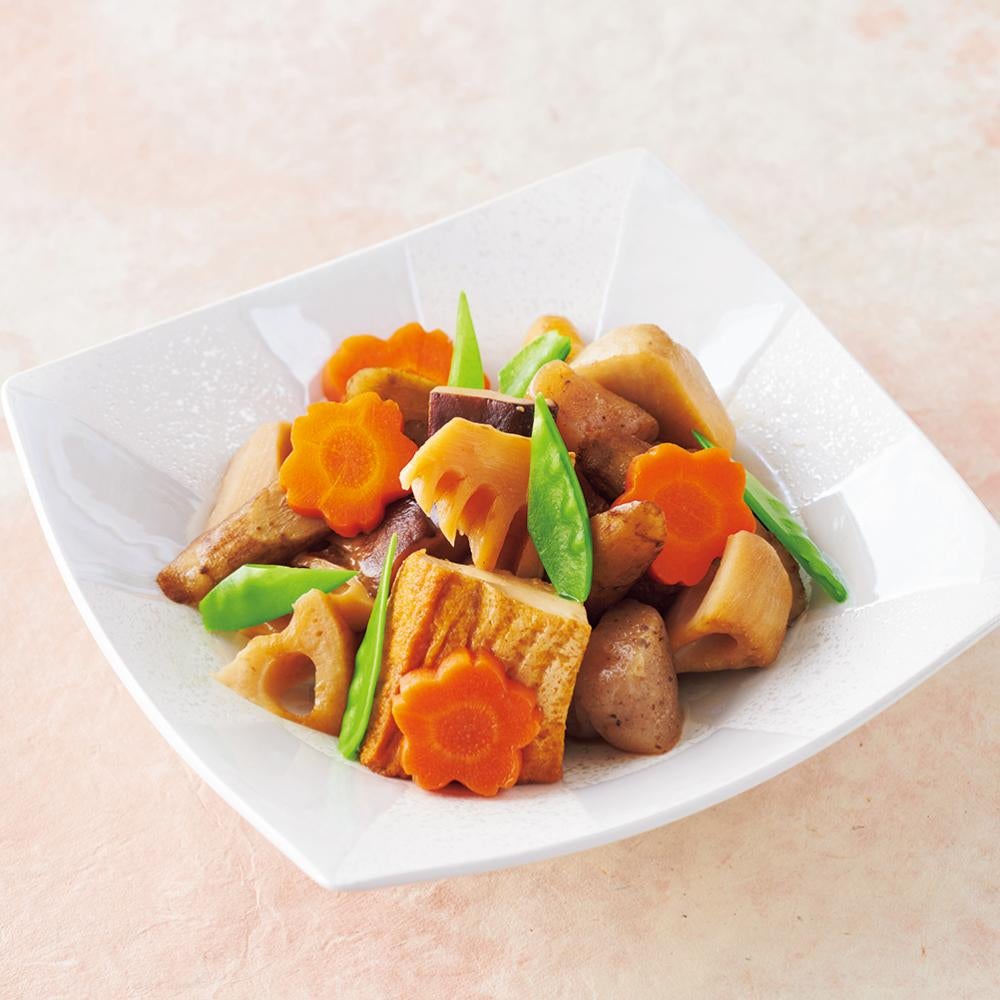 Ingredients (for 4people)
Great burdock 1/2 a stick

Taro (medium) 3

Carrot 1

Lotus root (small) 1

Boiled bamboo shoot 100g

Shiitake mushrooms 5 pieces

Thick fried tofu 2 pieces

Snow peas as appropriate

Stock 400mL [Broth]

Ginger Pickled in Honey 3 tablespoons [Broth]

Soy sauce 3 tablespoons [Broth]

Sweet cooking sake 1 tablespoon [Broth]

Cooking sake 1 tablespoon [Broth]
How to cook:
1Slice the great burdock diagonally and rinse with water.Cut the carrots into flower shapes.Cut the other ingredients into easy-to-eat pieces.Boil the snow peas for a short while, remove the fiber, and cut in half.
2Add the ingredients for the [broth] into a pot and let it come to a boil.Add the ingredients other than the thick fried tofu and snow peas, put the lid on, and boil for about 15 minutes.
3Once the broth is about half of the original volume, add the thick fried tofu and boil for about 5-6 more minutes.
4Serve in a bowl and garnish with the snow peas.