Home >
Chicken wings and potatoes simmered in Ume Plum
Chicken wings and potatoes simmered in Ume Plum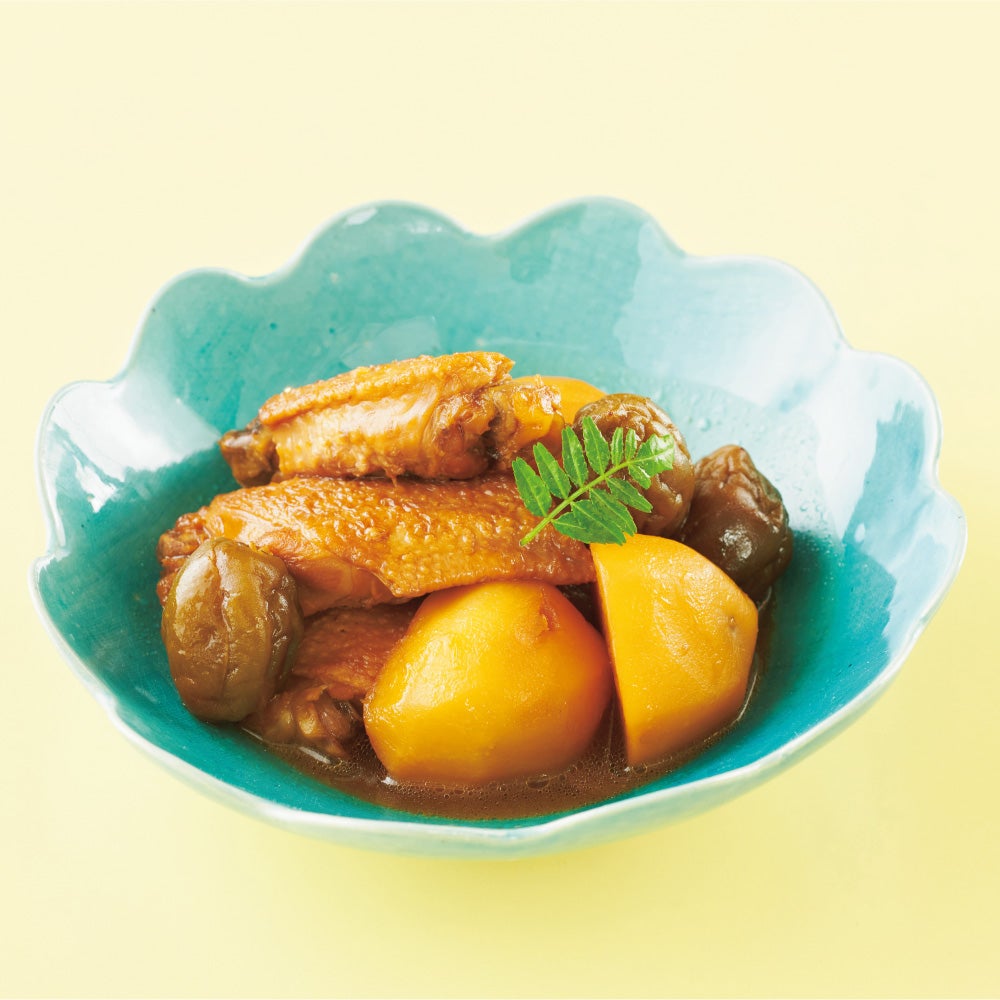 Ingredients (for 4people)
Chicken wings

8 pieces

Potatoes

3 pieces

Cooking oil

as appropriate

Dashi soup stock[A]

200cc

Soy sauce[A]

50cc

Cooking sake[A]

100cc

Plum Pickled in Honey[A]

50cc

Ume Plum fruit[A]

2 pieces
How to cook:
1Peel potatoes, cut in half, and soak in water. For the chicken wings, cut off the wing at the joint and make a cut along the bone.
2Heat vegetable oil in a frying pan, then line up the chicken wings skin down and fry until they are solidly browned. Drain off excess oil with paper towel.
3Turn chicken wings upside down, add potatoes, mix everything with oil.
4Add [A], cover it all with a drop lid, then simmer.
5When the potatoes are soft and broth reduced by half, the dish is complete.