Home >
Seared bonito with spicy honey sauce
Seared bonito with spicy honey sauce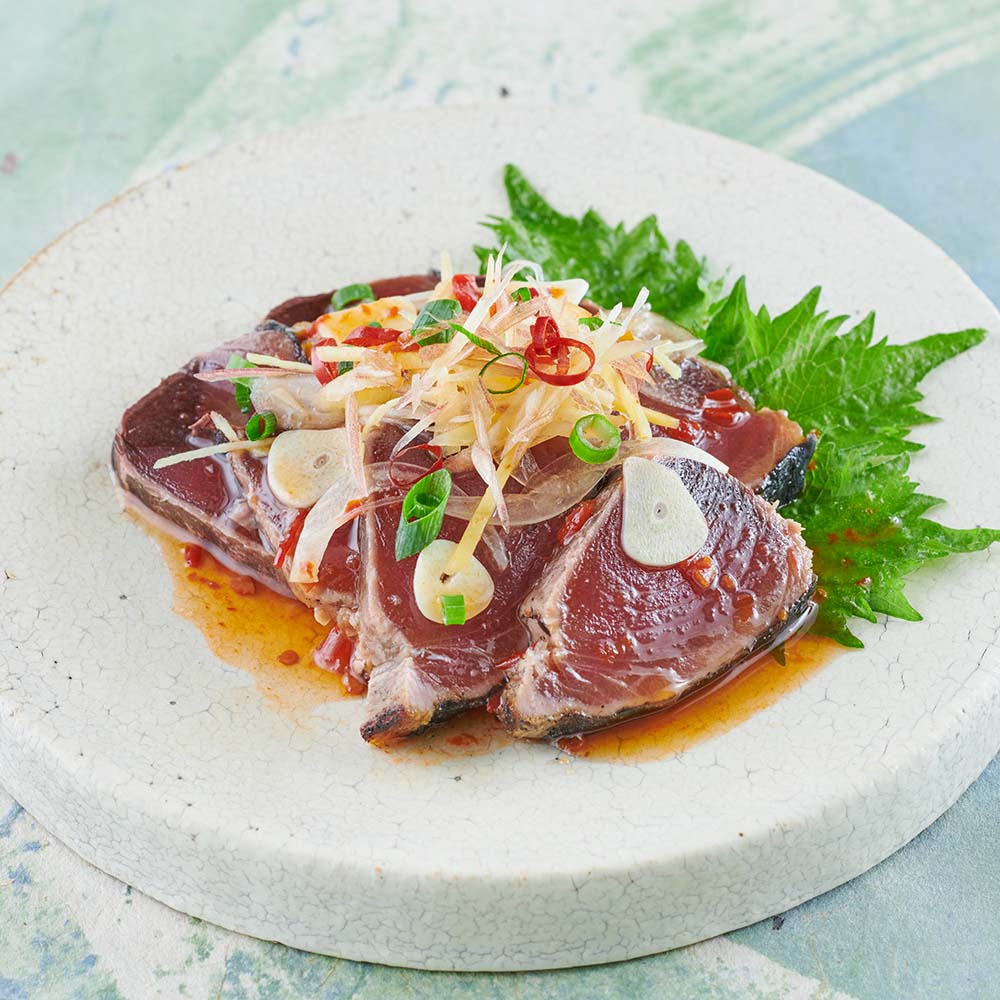 Ingredients (for 2people)
Seared bonito (lump) 1 pack (230g)

Green shiso leaf 3

Onion [Condiments] as appropriate
Ginger [Condiments] as appropriate
Garlic [Condiments] 1 slice

Ponzu sauce [Spicy sauce] 2 tablespoon

Chili Bean Sauce [Spicy sauce] 1 teaspoon
Salt [Spicy sauce] 1 pinch
Myoga ginger [Condiments] as appropriate
Round sliced pepper [Condiments] as appropriate
Acacia Honey [Spicy sauce] 1 teaspoon
How to cook:
1Cut the seared bonito into a 1cm-thick pieces. Thinly slice the onion and Myoga ginger. Shred the ginger and rinse with water. Thinly slice the garlic.
2Add the ingredients of [spicy sauce] into a bowl and mix.
3Lay the Shiso onto a plate and, lay down (1), and top with plenty of [condiments]. Drizzle (2) in a circular motion to complete.
4Key point to remember
The spiciness of the tobanjan and the sweetness of the acacia honey go perfectly together.
Please adjust the amount of tobanjan according to your preference.
Please use your favorite potherbs as condiments.