Home >
Yuzu & Honey over melon shaved ice
Yuzu & Honey over melon shaved ice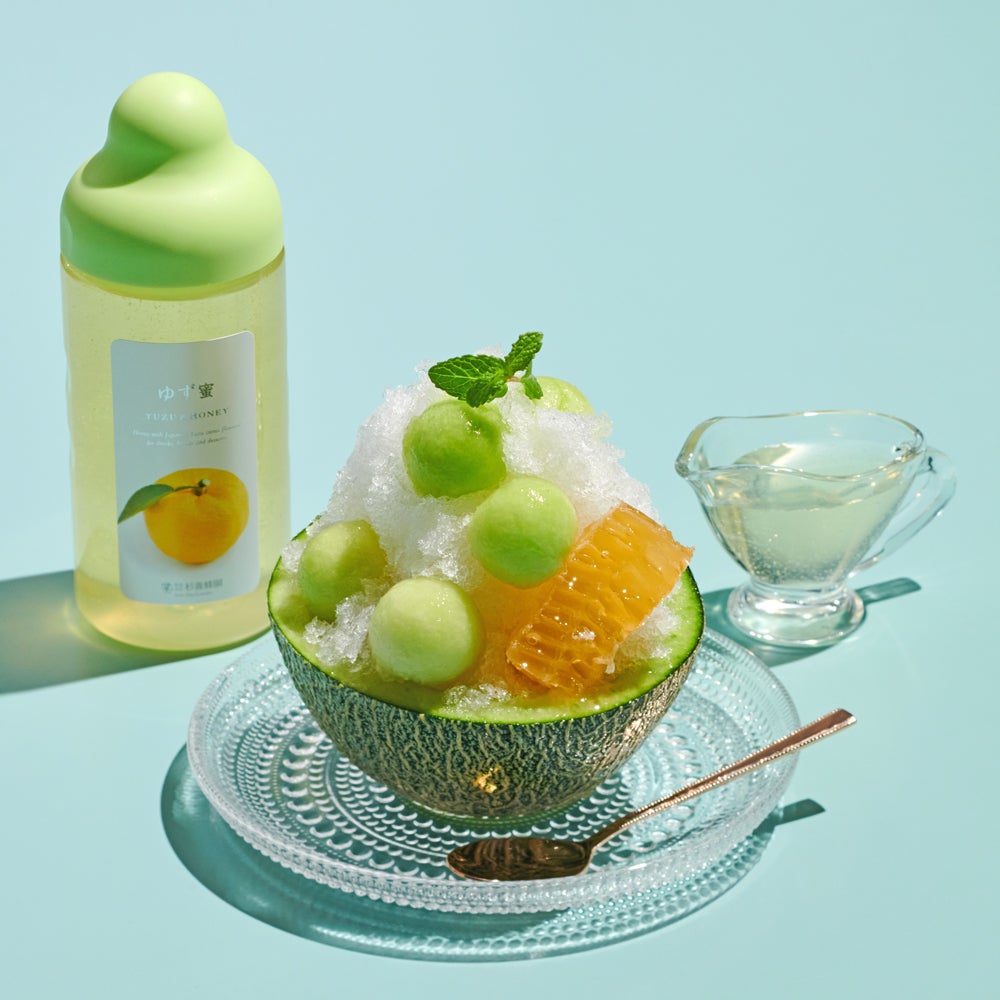 Ingredients (for 2~4people)
Melon (medium)

1 head

Yuzu & Honey

as appropriate

Shaved ice

as appropriate

Comb honey

as appropriate
How to cook:
1Cut the melon in half horizontally and scoop out the seeds with a spoon.
2Use a scooper to scoop out the ball-shaped pieces of the flesh and cleanly scrape off the remaining flesh to create a melon bowl.
3Add shaved ice to the melon bowl and decorate with the ball-shaped flesh. Place honeycomb at the side.
4Drizzle with plenty of yuzu honey.
5Key point to remember
Lemon & Honey can also be delicious.
You can use watermelon instead of melon.