Home >
Honey mustard chicken, made using honey
Honey mustard chicken, made using honey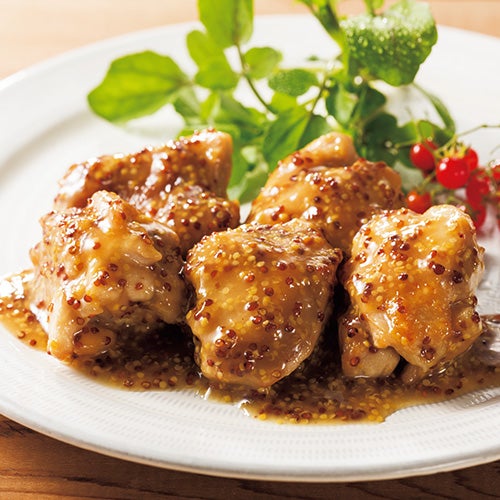 Ingredients (for 2people)
Honey

22g

Chicken thigh

2 pieces

Salt & pepper

A pinch

Wholegrain mustard

【A】

18g

Lemon juice

【A】

5g

Salad oil

【A】

12g

Soy sauce

【A】

12g
How to cook:
1Add【A】into honey, mix well
2Open the thick parts of the chicken thighs, and cut into bite-sized pieces.
Sprinkle with salt and pepper.
3Heat salad oil in a frying pan and cook the side with the skin first.
Turn to the other side then lower the heat. Cover with a lid until the other side is cooked.
4Once (3) has been thoroughly cooked, wipe excess oil with paper towel.
Add (1), boil down.
5Pour into a bowl, garnish with your favorite vegetables.
(Pictured are cherry tomatoes and watercress.)