Home >
Vermont Tonic Vinegar Soybeans with sea bream carp
Vermont Tonic Vinegar Soybeans with sea bream carp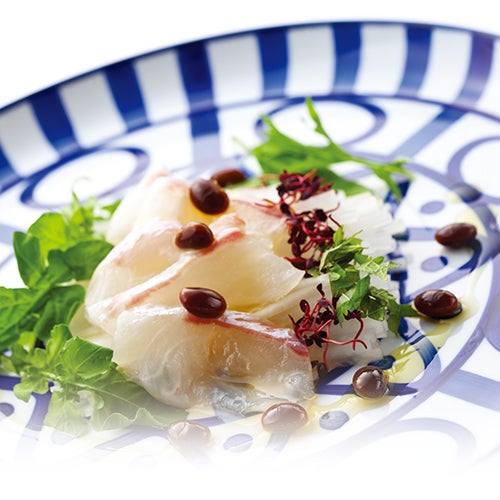 Ingredients (for 2people)
Red sea bream sashimi

6~8slices

Daikon Radish

Around4cm

Baby leaf

A little

Perilla and red water pepper sprouts

A little

Olive Oil

15g

Salt

As appropriate

Vermont Tonic Vinegar Soybeans

About 10 grains

Vermont vinegar (Vermont Tonic Soybeans pickling vinegar)

15g
How to cook:
1Spread the shredded radish and baby leaves in a bowl and place the sea bream sashimi on top.
2Place the perilla and red water pepper sprouts if you have any, on top, and sprinkle with the vinegared soybeans.
3Drizzle with vermont vinegar and olive oil and add salt. You can add a little soy sauce if you like.