Home >
Yuzu teriyaki chicken
Yuzu teriyaki chicken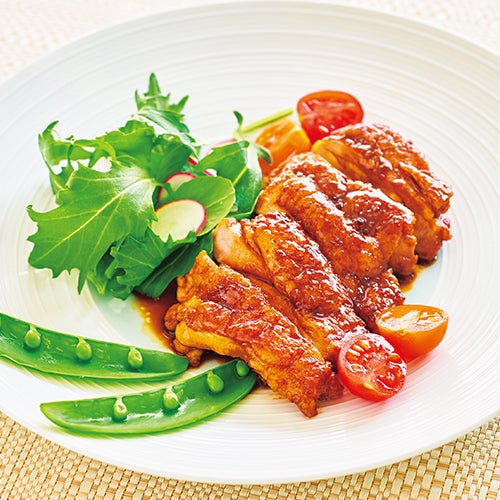 Ingredients (for 2people)
Chicken thighs

2 pieces

Flour

45g

Salad oil

Appropriate Amount

Soy sauce

【A】

30g

Yuzu & Honey

【A】

15g

Sweet Cooking Sake

【A】

5g

Cooking sake

【A】

15g

Vegetable garnish

Appropriate Amount
How to cook:
1Poke holes in the skin of the chicken using a fork and sprinkle a thin layer of flour on it.
2Add oil in a frying pan and heat it over medium heat. Roast the chicken skin down for about 5 minutes.
3Once the chicken turns brown, turn it over and roast for another 3 minutes.
4Wipe off excess oil with a paper towel. Add【A】and simmer until the sauce turns into a glaze.
5Serve it to a dish, garnish with vegetables and finish.